So sweet, and won't cause cavities!
Today's featured pet is as sweet as everyone's favorite chocolate bar!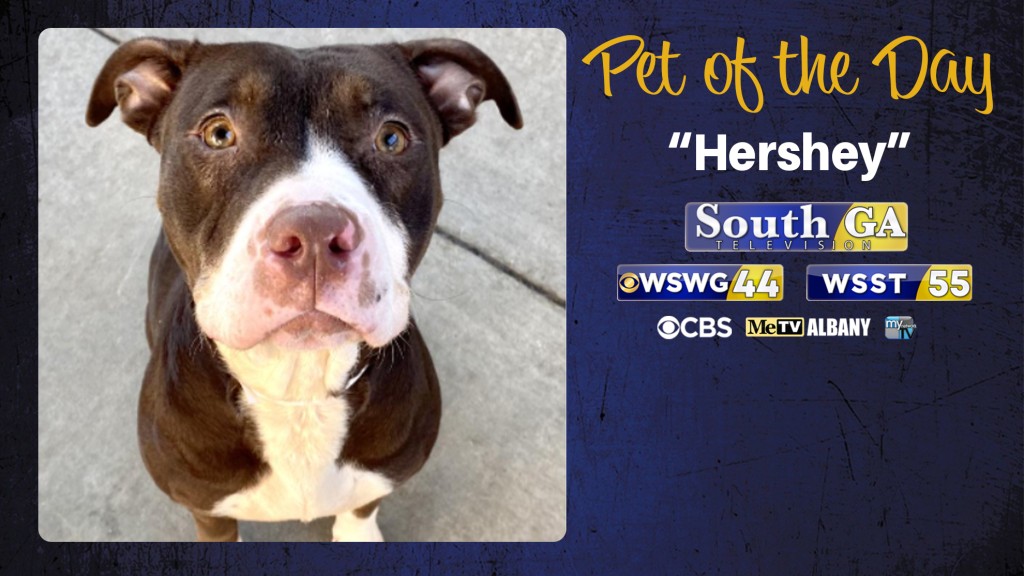 ALBANY, GA – This sweet, loveable girl is Hershey. She is a 2 year old mixed breed dog with beautiful brown fur and gentle eyes. She is only 2 years old and 45 pounds, making her the perfect size for an indoor, easily trained companion.
Hershey is also Heartworm negative and good with other dogs. If you think she would be the perfect playmate and friend for your family, give the folks in Albany a call to schedule a meeting. The number at the Albany Humane Society is 229-888-7387.
Be sure to thank the shelter workers for the job they do and let them know you first saw Hershey on South Georgia Television News.