Six south Georgia schools featured in ITG Next's preseason football rankings
Fitzgerald, Irwin County, Dougherty, Crisp County, Colquitt County, and Lee County make this year's list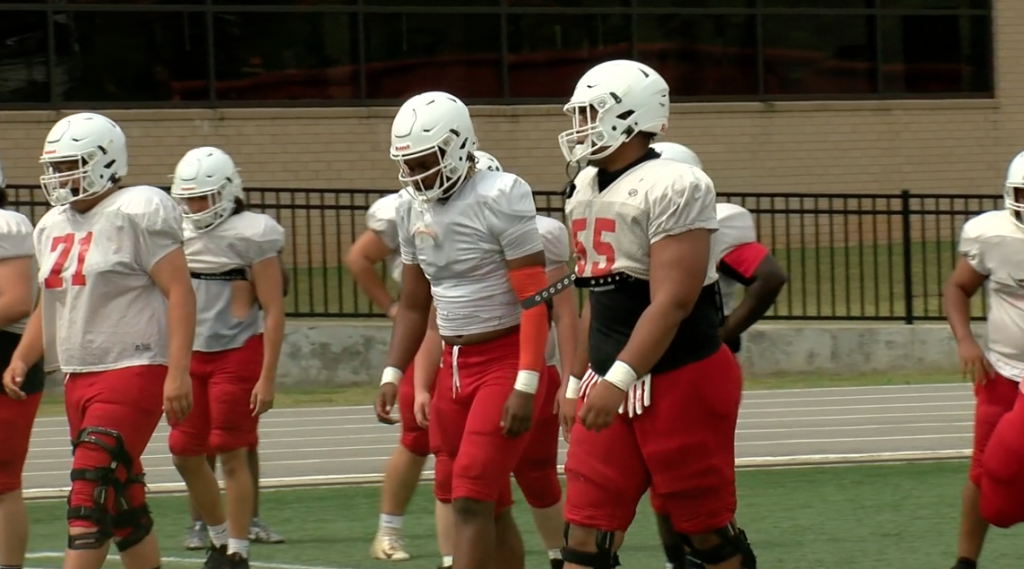 ALBANY, GA – ITG Next recently released its annual "High School Football Preseason Rankings" featuring the top 25 teams of Georgia in two separate classifications – 3A to 1A and 7A to 4A – which feature six south Georgia schools on the list.
In the 3A to 1A top 25, Fitzgerald (2A) ranked second. The 2021 state champions wrapped up one of their best seasons in recent years after they finished with a 12-3 record and a state title for the first time since the 1960s.
In the same top 25 list, Dougherty High (3A) ranked fifth. The Trojans finished the 2021 season with a 10-3 record in the 4A class, which was their best record since the 2005 season. The Trojans will compete in 3A for the first time since 2017 where they finished 3-9.
Ranking sixth in the top 25 is Irwin County (1A). The Indians were the runners-up in the 2021 state playoffs, losing to Brooks County 56-28 after a 13-2 season.
Rounding out the top 25 is Crisp County (3A) ranking 13th. The Cougars started the 2021 season with an 0-3 record before going on an eight-game win streak to close out the season before they would fall to the eventual state champions, Cedar Grove, in the semifinals.
In the 7A to 4A top 25, Colquitt County (7A) ranked second. The Packers have not finished with more than three losses in a season since 2012, but will have new head coach and former Packers offensive coordinator, Sean Calhoun, coaching the team this season.
Lee County (6A) wraps up south Georgia schools in the top 25 ranked seventh. The Trojans have the most wins in 6A over the last 10 years with 102, six more than any other school that has been in 6A for that long.
The Trojans look to secure its first state championship for the first time since 2018, but must face the toughest schedule in the classification.