Six arrested by Albany Police Department; firearms, drugs, and cash found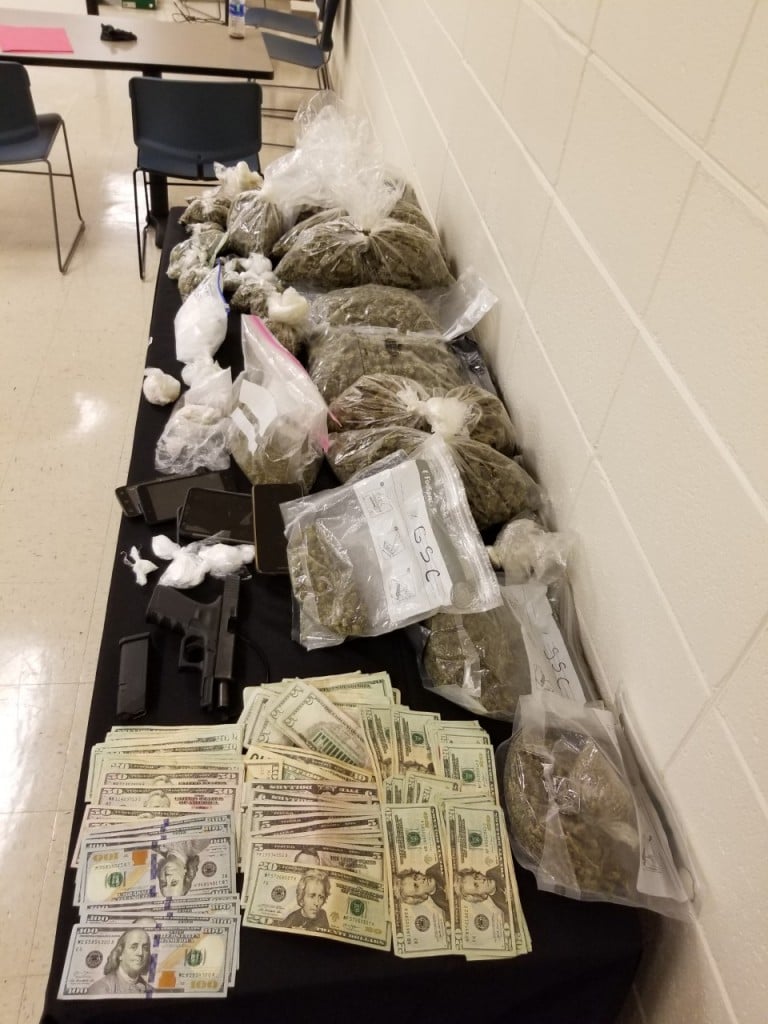 ALBANY, Ga. — The Albany Police Department Property Crimes Unit, assisted by the Gang Unit, found a large stash of illegal drugs, a firearm, and cash while following up on information received in reference to an automobile burglary earlier in the week. After locating and interviewing Timothy Cook, 34, investigators located a stolen rifle in his room at the Knights Inn. During the interview investigators learned Cook sold two guns to someone at a house in the 1000 block of East Residence. A search warrant was obtained, and the property was searched leading to drug seizures and multiple arrests. Those arrested were:
• Tony Scales, 51
• Marcus Dewayne Solomon, 33
• Brendrix Wayne Starling, 17
• Nicole Whitaker, 39
• Fredrick McGowan, 24
Each individual was charged with theft by receiving (felony, firearm), trafficking in marijuana, trafficking in mechamphetamine, trafficking Ecstasy, trafficking Cocaine, and possession/use of drug-related objects. Cook was arrested and charged with entering an auto, burglary, and possession of a firearm by a convicted felon.
The amounts and type of illicit drugs and merchandise were:
• 13 pounds of Marijuana
• 1.5 pounds Methamphetamine
• 2.5 ounces of Cocaine
• 58 grams of Suspected heroin
• 215 grams Ecstasy pills.
• Recovered a stolen firearm from a 2017 incident
Also seized was $2,635 in cash.
Comments