She just wants a home and family to love.
In Hawaii, Ohana means 'family.' How ironic that today's pet doesn't have one.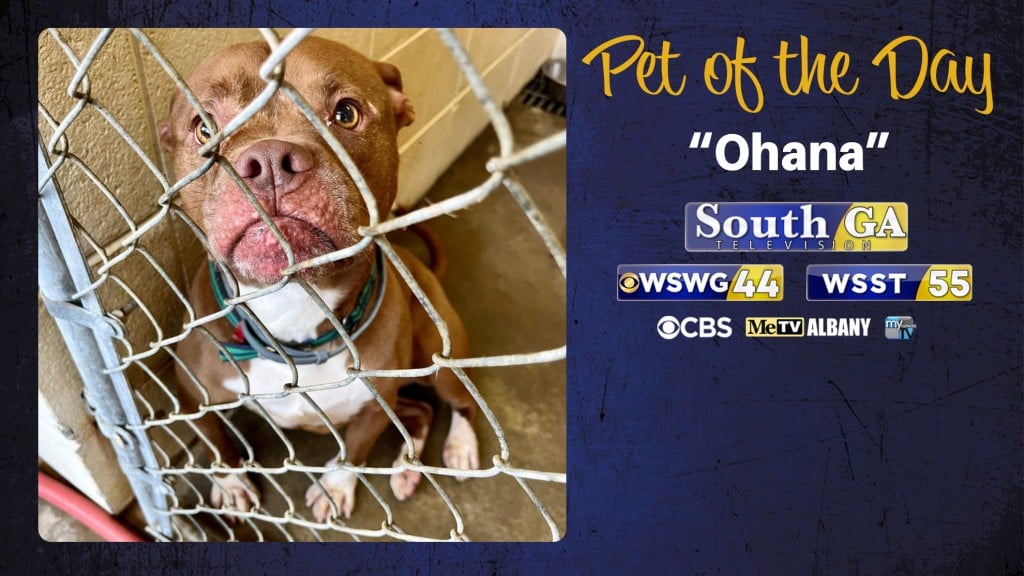 TIFTON, GA – Today's featured pet is named 'Ohana' – how sad that her very name is a reminder of the one thing she desperately wants, but does not have. Ohana has been through a lot in her life and needs to be your only canine companion or at least the only female.
With her beautiful brown fur and lovely amber eyes, Ohana is a pretty girl. Could you be the one that grants her greatest wish? If so, give the Friends of Tift County Animal Shelter a call. They would be happy to arrange a time for you to meet Ohana. The number there is 229-382-7387.
Be sure to let everyone know you saw this great dog on South Georgia Television News.