Senior girls make wonderful companions for the right home
Today's girl is a regal, calm companion for the right home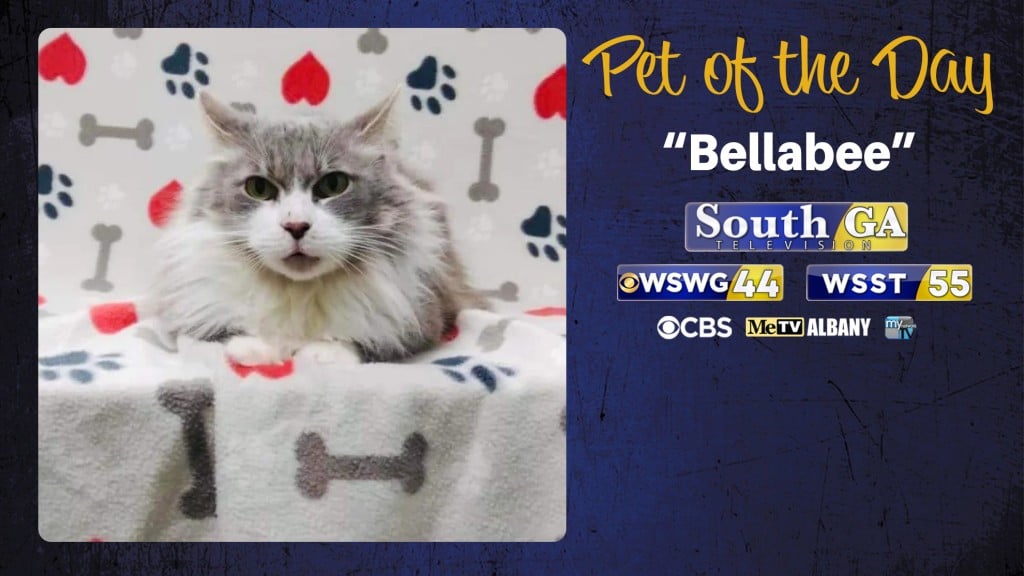 NASHVILLE, GA – Today's pet is Bellabee. She is a beautiful gray and white senior cat who is in the shelter because her owner had to move into assisted living and could no longer care for her. Through no fault of her own, she is looking for a new forever family.
Bellabee is very laid-back and would love a home where she can window sit and enjoy the television in the company of her own special person. She is house trained, spayed, and up to date with vaccinations.
Would you love the peaceful companionship of this beautiful pet? If so, call the good folks at Hearts to Home Humane Society in Nashville to schedule a time to meet her. The number there is 229-329-3022. Be sure to let them know that you saw the beautiful Bellabee on South Georgia Television News.