Police identify suspect in robbery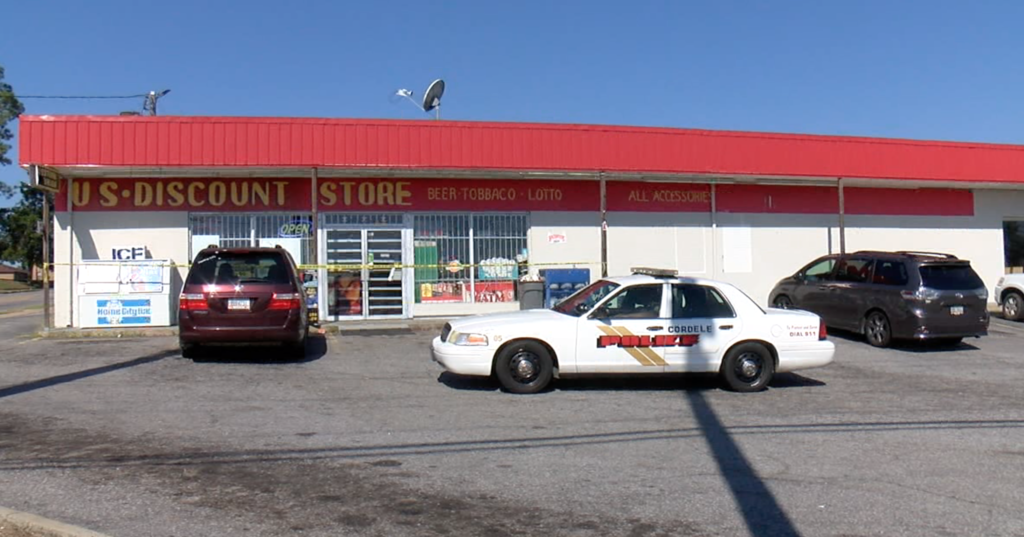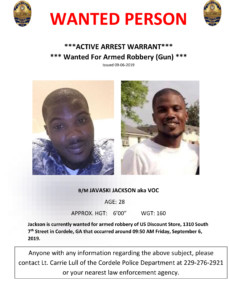 CORDELE, Ga. — Cordele police have identified a lone suspect wanted in connection with an armed robbery this morning.
Police were called to US Discount Store located at 1310 S. Seventh Street at around 9:50 a.m. Friday. Employees informed officers that a man wearing a black hooded jacket, light colored pants and white shoes entered the business, brandished a pistol and demanded money.
That suspect has been identified as Javaski Jackson, 28, of Cordele. Jackson often referred to as Voc is described as approximately 6-feet tall and weighs about 160 pounds, according to a release from the Cordele Police Department.
Jackson is currently on the run and considered armed and dangerous, police said.
Police said that additional suspects are being interviewed and more people may be charged.
Both Crisp County Sheriff's Office and Dooly County Sheriff's Office has been assisting with the manhunt throughout the day. Cordele Police Capt. Andrew Roufs said they encourage anyone with any information to call 229-276-2921.
Comments
comments