Pitts wanted in Americus
21 year old suspect & unidentified juvenile face charges in September 6th shooting of two Hispanic men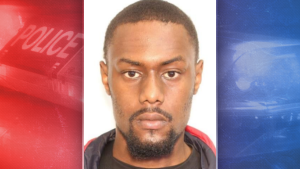 AMERICUS, GA – Americus Police are trying to find the second suspect wanted in a shooting last week on East Forsyth Street.
Two Hispanic men say they were chased and shot at by two suspects.
Americus Police Chief Mark Scott says the first suspect is a juvenile who has already been taken into custody as they continue to seek 21 year old Jyquavious Pitts.
Pitts has outstanding warrants for his arrest on aggravated assault and attempted armed robbery charges.
If you know where police can find Pitts, you're asked to call Americus Police at 229-924-3677 or the anonymous tippling at 229-924-4102.