Pitts man busted for meth & heroin trafficking
Guns, suspected heroin and more than a pound of suspected methamphetamine seized in raid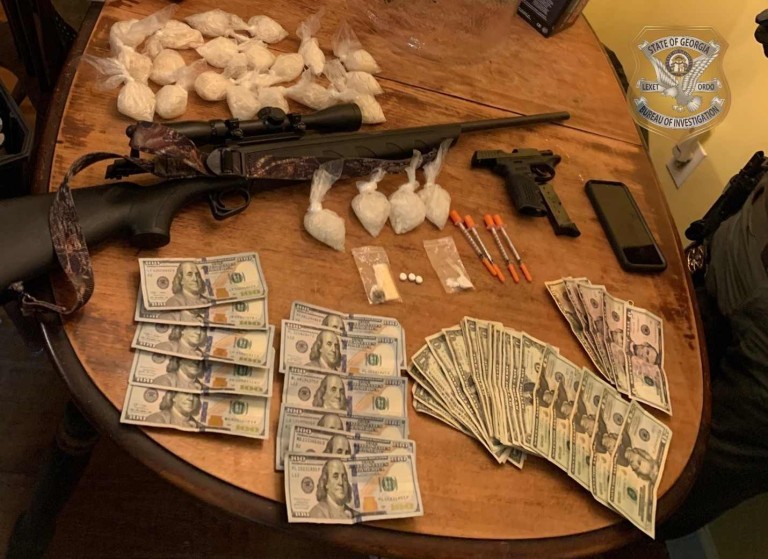 PITTS, GA- A two month long investigation into suspected meth and heroin distribution lands a Wilcox County man behind bars on drug trafficking charges.
The GBI's Southwestern Regional Drug Enforcement Office, along with deputies from Wilcox, Ben Hill and Crisp County Sheriff's Office, followed up on tips that 46 year old Jimmy Lee Clack was dealing drugs from his Cleveland Avenue residence in Pitts.
Friday, agents swooped in with a search warrant to arrest Clack and found an approximate 23 ounces of suspected methamphetamine along with two grams of suspected heroin and two firearms.
At last report, Clack was being held in the Wilcox County jail.