Pickles is waiting for you at the Douglas County Animal Shelter!
If life is like a sandwich, today's pet is just the accent yours needs!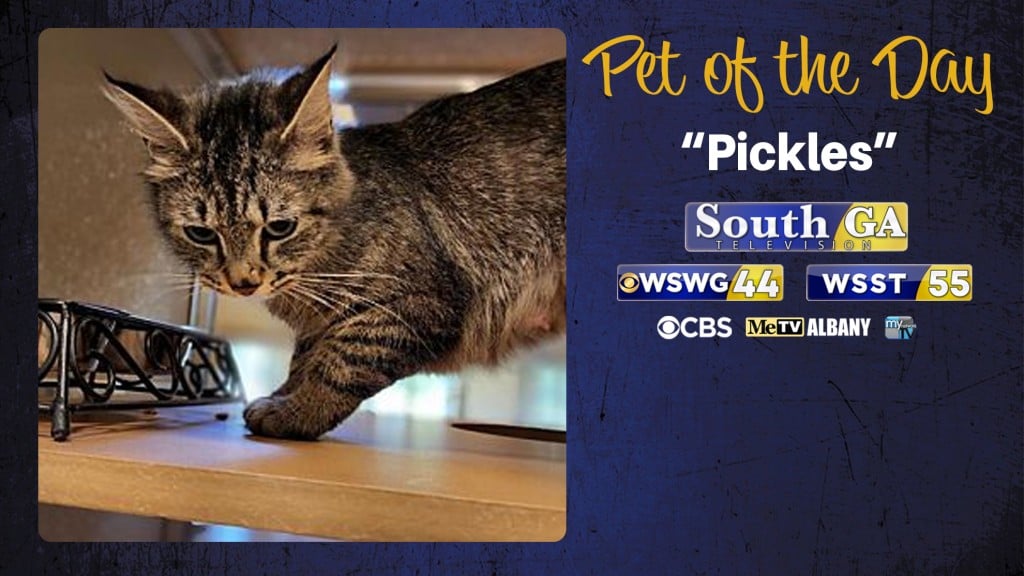 DOUGLASVILLE, GA — This is Pickles! She is a domestic medium hair cat, and could be just the little something extra your life could use. She is small, but grown, and has a lovely coat of shades and stripes of brown. Having been at the shelter for a while, she is more than ready for cuddles with her forever family.
You can go and meet your new friend at the Douglas County Animal Shelter in Douglasville, Georgia. You may contact them to schedule a time to meet Pickles at 770-942-5961. Don't forget to let them know that you saw Pickles on South Georgia Television News.