Phoebe's phone scam alert
Phoebe Putney Health System officials emphasize the calls are not originating from Phoebe or any associated entity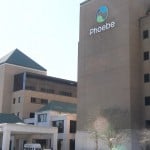 ALBANY, GA- For months, area law enforcement agencies have been warning the public of phone scams based on false misrepresentation.
Now you can add Phoebe Health Systems as secondary victims to the ongoing ruse.
Wednesday, Phoebe officials confirmed that they are aware of an uptick in phone calls to southwest Georgians from scammers posing as representatives from Phoebe.
The callers ask for payment information for supposed outstanding medical bills or try to direct the call recipient to a website where they will be asked to enter personal information.
While the calls may appear to come from a Phoebe number, officials want to emphasize the fraudulent calls are not originating from Phoebe or any entity associated with Phoebe Putney Health System.
Phoebe does make phone calls to patients who have outstanding balances on their medical bills.
Here are some tips to help patients make sure they are receiving a legitimate call from Phoebe.
If a Phoebe agent calls regarding an outstanding account balance, they will refer to a specific amount and ask for a preferred method of payment, not a credit card number.
If you have any doubts, the agent will be able to verify the date of service and what type of services were provided.
If still unsure, ask for the agent's name and let them know you will call them back at the Phoebe Customer Service phone number to make a payment.  You can reach that department at 229-312-4256 or 833-783-9318.
You can also make a payment on Phoebe's secure online patient portal at phoebepatient.com.