Phoebe: Omicron may be waning
Five coronavirus patients admitted Monday, the lowest of 2022 so far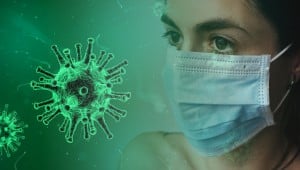 ALBANY, GA- As of Tuesday morning, Phoebe says it is caring for 84 COVID-19 patients in it's three facilities, with five of those patients admitted Monday, its lowest daily admission number since December 31st.
According to Phoebe Putney Health System President & CEO Scott Steiner, the positivity rate of patients coupled with state averages is encouraging that the omicron surge may be waning.
Phoebe continues to urge the unvaccinated to get their shot and that previously vaccinated individuals get a booster.
Restrictions on hospital visitation could change later this week, for latest guidelines, visit phoebe health.com/coronavirus