PETS OF THE DAY: Peanut and Buddy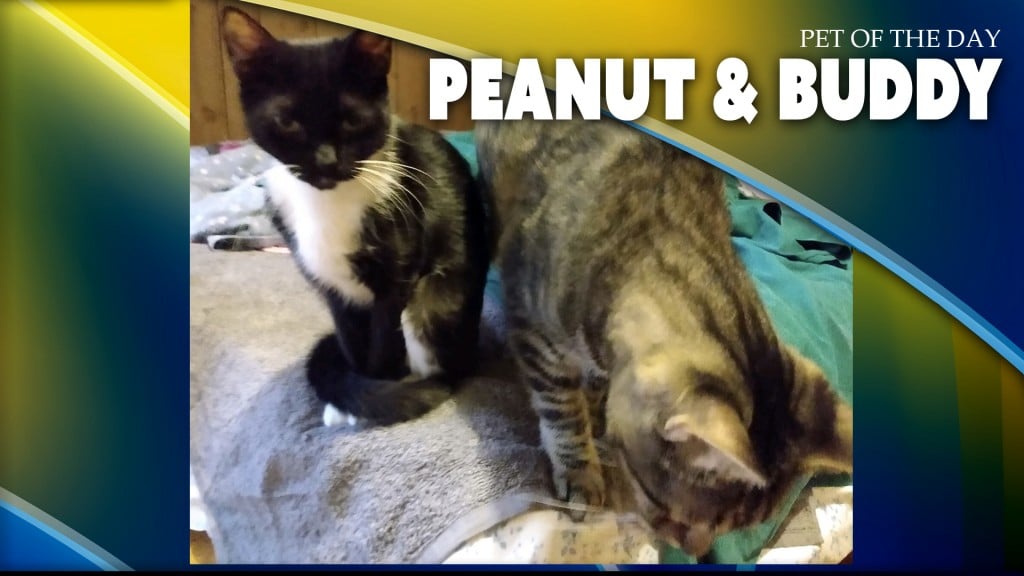 DAWSON, GA – We have another couple of pets today! They are a bonded pair, and simply adore each other.
Peanut and Buddy were adopted together. They are both fixed and up to date on vaccines. Peanut is a petite female black and white tuxedo. Buddy is a big boy and a brown tabby. They were so happy until their pet-mom developed health problems.
The temporary family life they enjoyed has come to an end, and it is most urgent that these sweet kitties need a forever family. Can you take them in?
They can be found at the Humane Society of Terrell County. Call before you go by, the number is 229-995-7845. Be sure to tell the folks there that you found not one, but two new friends by watching South Georgia Television News.