PET OF THE DAY: Wonder
It's hard to be without a family at the holidays!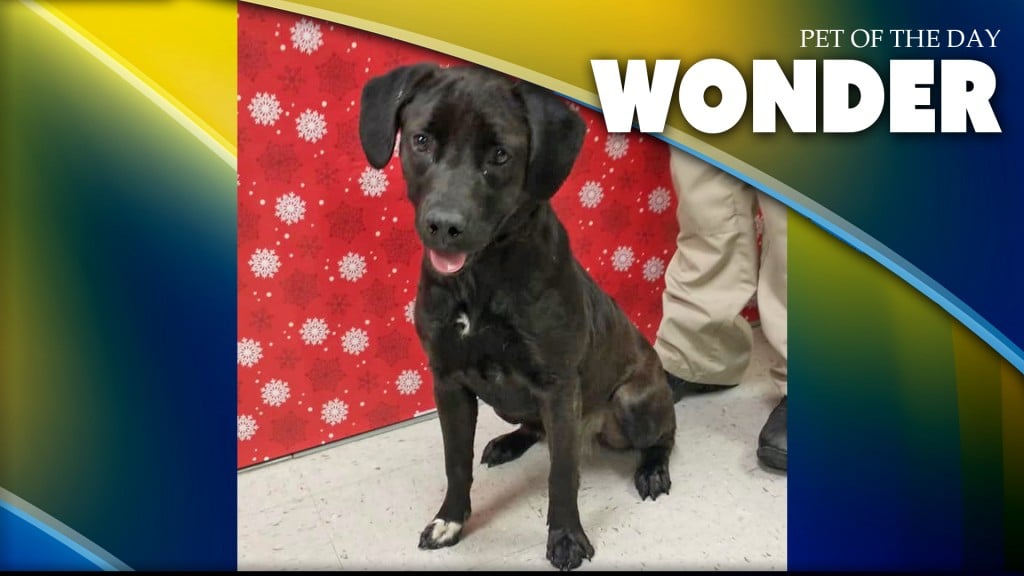 CORDELE, GA — Today's pet is an owner surrender who is available for rescue or adoption.
Wonder is a mixed breed female about a year old. She gets along well with other dogs, but has the classic dog vs. cat mentality. Walking on the leash is a new hobby of hers, and she is getting better at it all the time.
With fur a very dark brown, almost black, Wonder has an extra cute small white patch on one foot only. Just imagine her excitement of getting her very own family for Christmas!
No one person can save every dog, but you can save this one! Call the Friends of Cordele Animal Shelter at 229-947-5306 and schedule a time to meet this beautiful dog. You'll both be glad you did! Oh, and don't forget to tell the good folks there that you saw Wonder on South Georgia Television News!