Pet of the Day Wednesday: Wes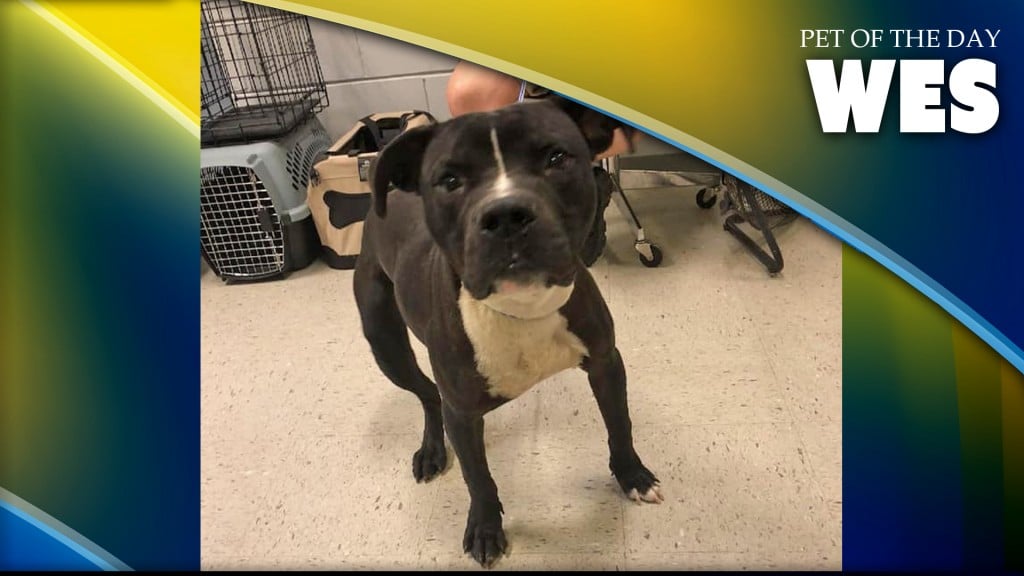 CORDELE, GA – Today's pet of the day has the cutest little corkscrew like tail! No, he's not a little piggie…Wes is a gorgeous black and white mixed-breed dog.
An owner surrender, Wes is one to two years old and is available for rescue or adoption. He is a very sweet pup and is strong and healthy at around 47 pounds and heartworm-free.
He will tolerate cats a bit, but would really be better off being feline-free. Could you find room in your heart today for Wes?
Wes is at the Friends of Cordele Animal Shelter on Perimeter Road in Cordele. As always, you should call before you go by just to make certain he is still there and has someone to let you in. The number is 229-947-5306; be sure to tell them to keep up the great work and you saw Wes on South Georgia Television News!