Pet of the Day: Stitch
He waited and waited…but no one came to claim him.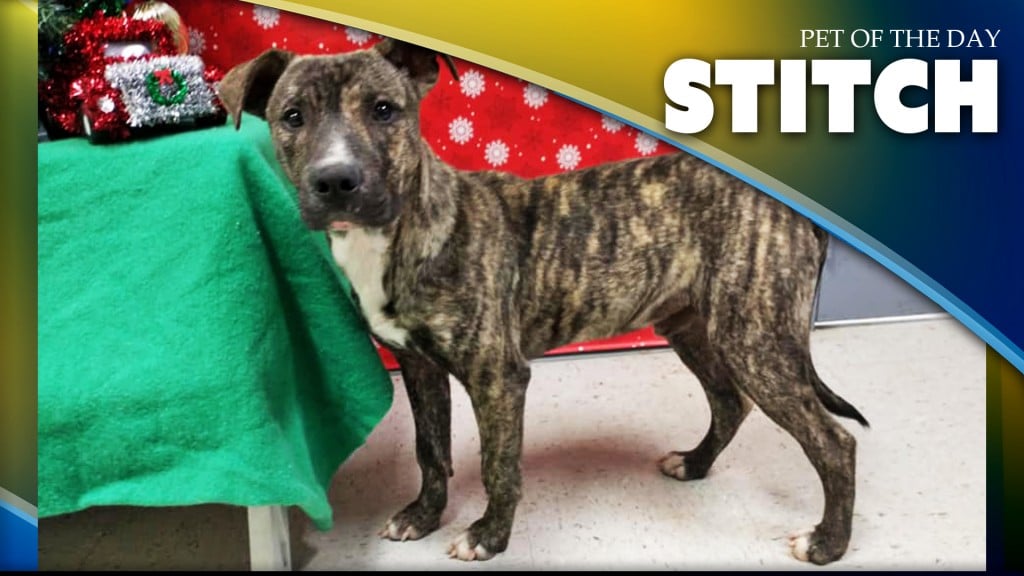 CORDELE, GA — Today's pet really loves his food. In fact, it is best for everyone to leave him to chow down in peace.
Stitch is s stray that was never claimed. He is now available for rescue or adoption. He is a mixed-breed around a year old. He has the prettiest, most unusual coat and markings! Stitch has done well around a cat, but would probably like a spirited game of chase rather than cuddle time.
This is one sweet boy who would really like to start the new year right – with a family of his very own! For now, though, he is at the Friends of Cordele Animal Shelter. Give them a call to schedule your meeting with this great furbaby.
And don't forget to tell them that you found Stitch on South Georgia Television News!