Pet of the Day: Solo
Today's pet of the day is a shy guy who has gone 'solo' for too long!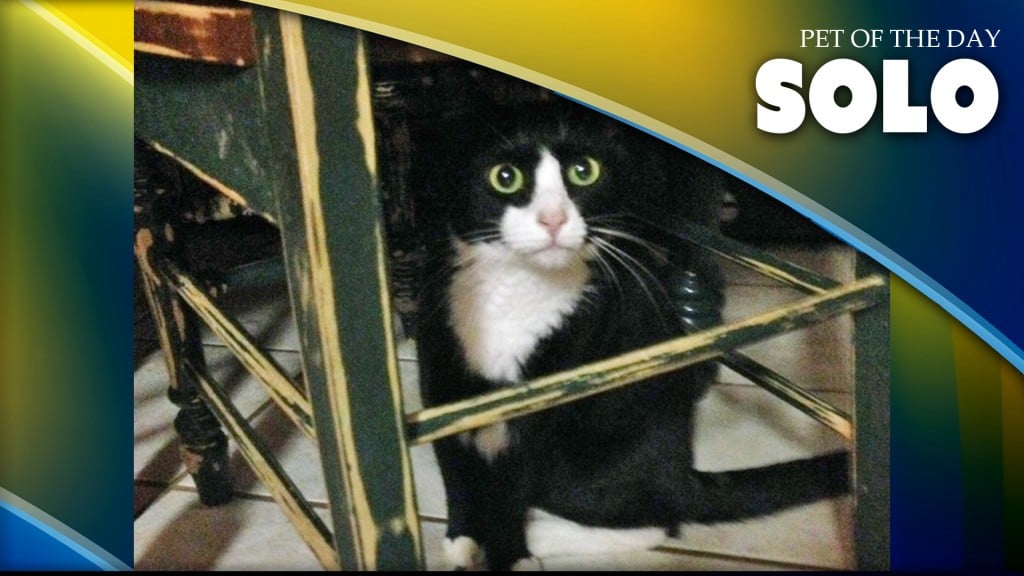 DAWSON, GA – This shy, loving cat is Solo. He loves being petted and talked to even though he gets really nervous in unfamiliar, noisy surroundings.
Don't miss this chance to adopt the best cat! Your patience and love will make all the difference for Solo. He is very food-oriented, so it isn't difficult to draw him out of his shell. The love and trust will come.
Although Solo is okay with most cats, he had been aggressive on rare occasions. Because of this, he would do better as an only furbaby in a home without small children. Having already been neutered and microchipped, Solo is ready to make a forever home with you.
If you would like more information or to make an appointment to meet Solo, you may call the Humane Society of Terrell County at 229-995-7845. Tell the good people there how thankful you are for their work and that you found your new best friend watching South Georgia Television News.