Pet of the day: Shay
Every Christmas story needs a shepherd and this one sure is sweet!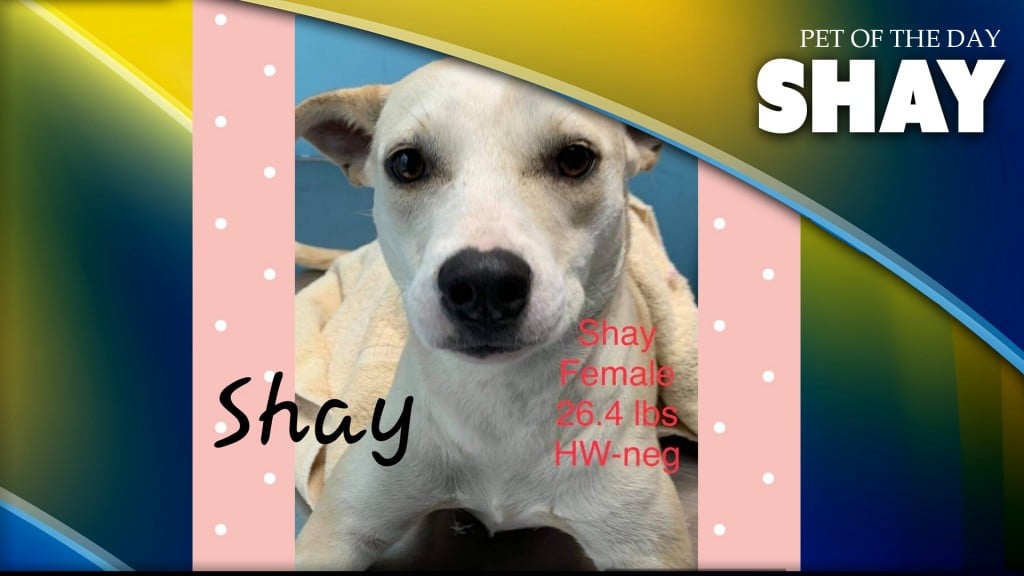 LEESBURG, GA — Were you thinking of an adorable kiddo wearing his dad's robe and carrying a hooked stick? Well, keep the adorable part but think four legs rather than two!
Meet Shay! She is a sweet, quiet, and gentle shepherd mix. Weighing only 26.4 pounds, she is around 2 years old….still plenty young for effective training.
While this pup is quiet, she is also playful and would be a fun addition to your home. If there room in your home for Shay? She could really use a forever family for the holidays!
If you think Shay is the right fit for you, call the Lee County Animal Shelter at 229-759-6037 and tell them you'd like to make Shay your forever friend.