Pet of the Day: Oreo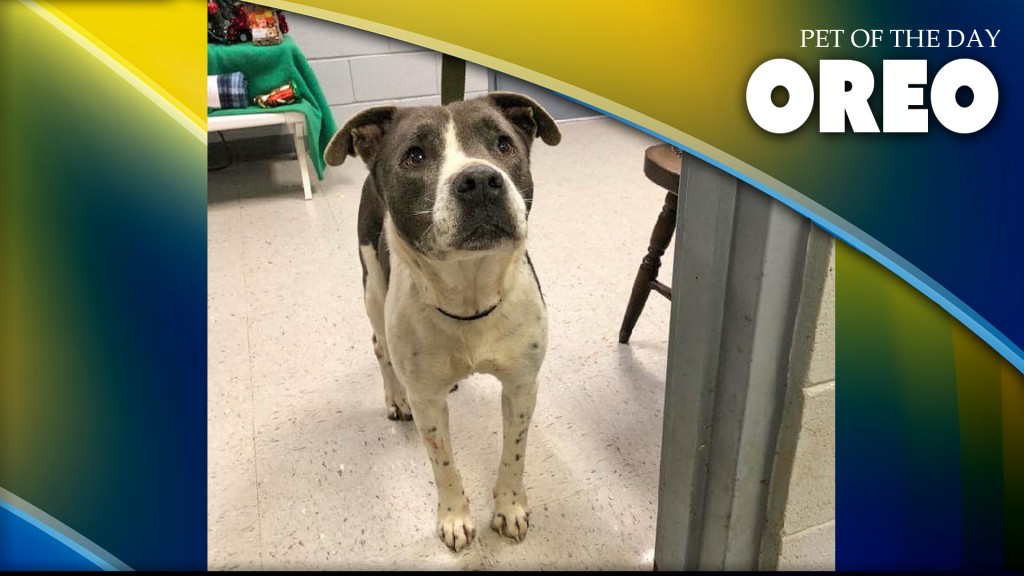 CORDELE, GA – Do you like yours with ice cold milk or fancy like the shake with the whipped cream on top?
Today's pet will certainly call to mind everyone's favorite sandwich cookie….or maybe a song that talks about a fancy date night!
You guessed it! This is Oreo. No matter which you thought of, we think this 5 year old bully mix is the sweetest of the bunch!
A stray that was never claimed, Oreo is heartworm negative and good with other dogs. Cats…not so much. She does seem to be crate trained and has a spay scar.
Even in the south, winter days can sometimes seem dreary and cold – this sweet girl will help you get your exercise and cuddles in. All she needs is you! Could you give Oreo her forever home? If so, call the Friends of Cordele Animal Shelter at 229-947-5306 and tell the good folks there that you found your sweet treat on South Georgia Television News!