Pet of the Day: Morticia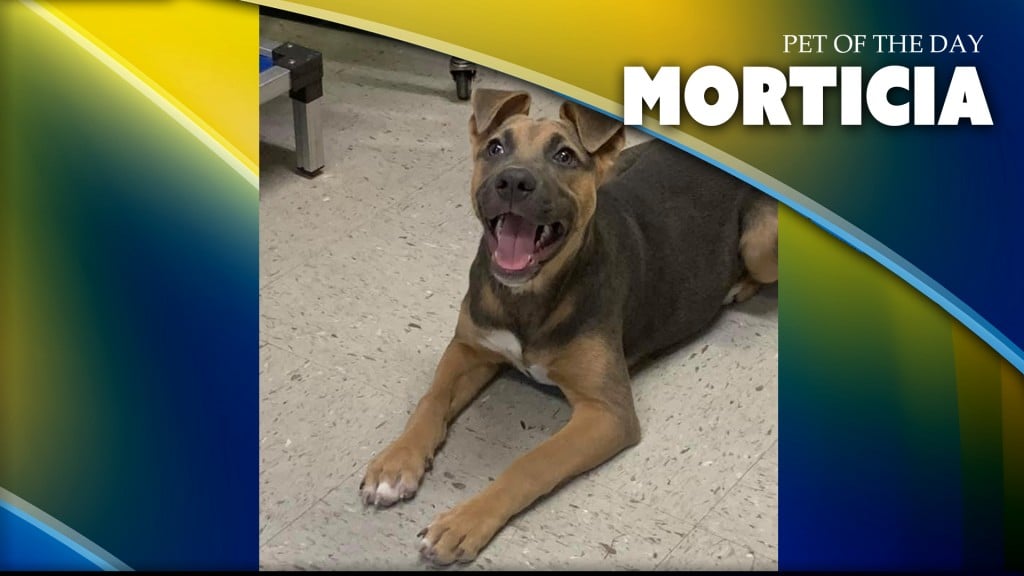 CORDELE, GA — We're coming up on the spooky season! What better time to give yourself a treat? Especially with today's pet…
She is the perfect Halloween treat – she even has the perfect name! Morticia is a stray that was never claimed. She is about 4 months old and is a mixed breed with the most perfect ears!
She is healthy and playful once she gets used to you. Taking a picture of her can be difficult, as she is energetic and always in motion.
Let's find Morticia her furever home in time for the holidays! She is at the Friends of Cordele Animal Shelter. Call 229-947-5306 and schedule a time to meet this wonderful doggo. Tell them you found her on South Georgia Television News!