Pet of the Day: Mina
Today's pet was not cleared For apartment living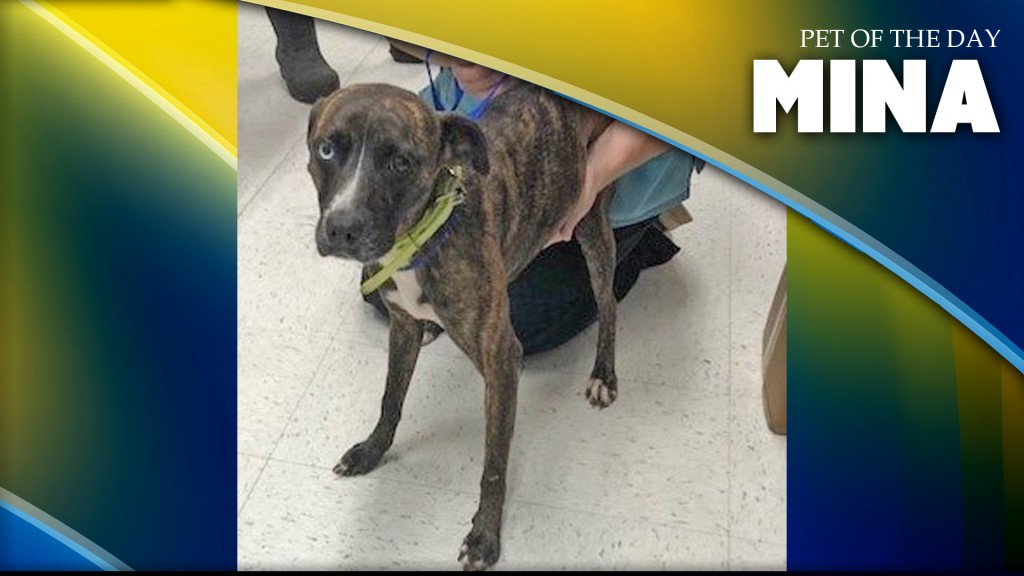 DAWSON, GA — This 1-2 year old furbaby was an owner surrender because he moved to a place that didn't allow pets.
Well, it's their loss! This is Mina. She is a 1-2 year old Mountain Cur. One of her eyes is a beautiful blue. She is very friendly and outgoing. An active dog, Mina loves to play and would be great with someone who likes to take long walks.
She knows some basic commands and is good with other dogs and children.
Wouldn't you like to put Mina under your Christmas tree this year? If so, call The Humane Society of Terrell County in Dawson. Their number is 229-995-7845. Tell the good folks there that you saw ina on South Georgia Television News!