Pet of the Day: Maven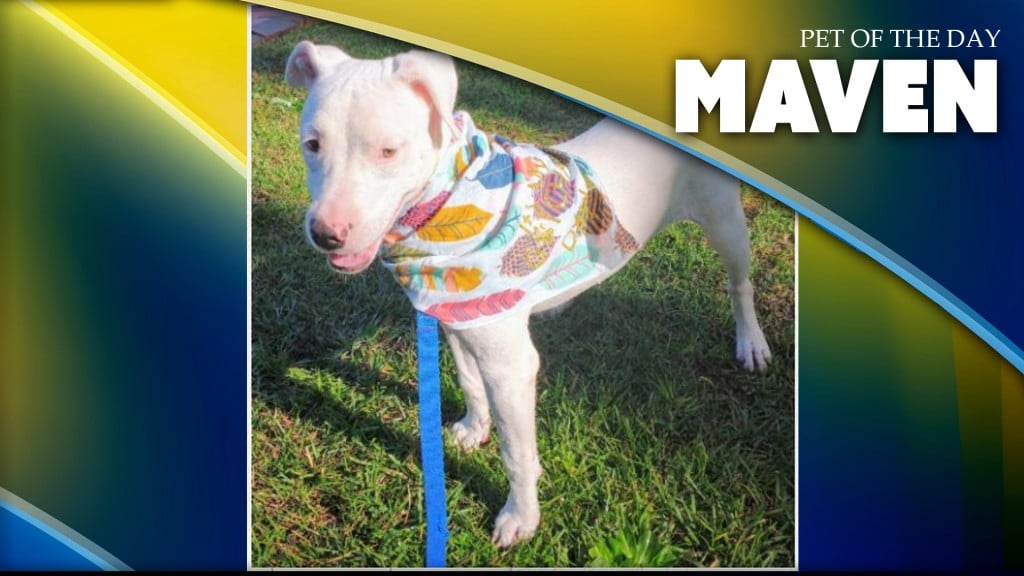 Today's spotlight pet is a very sweet bull terrier mix who sometimes likes to talk back and give you her input about things…
This…is Maven. She is around 4 months old and gets along well with cats, other dogs, kids, and adults alike.
Maven is a very laid-back, moderate-energy dog. She will love catching a movie – or a nap – on the couch with you on cold winter days. Right now, she is hanging out with the good folks at the Berrien County Humane Society.
If you could take her to her furever home, call 229-237-0121 and make plans to adopt Maven. Tell the good folks that you first saw her on South Georgia Television News.