Pet of the Day: Martha
We're headed into the holidays for certain now...and that means a lot of cooking!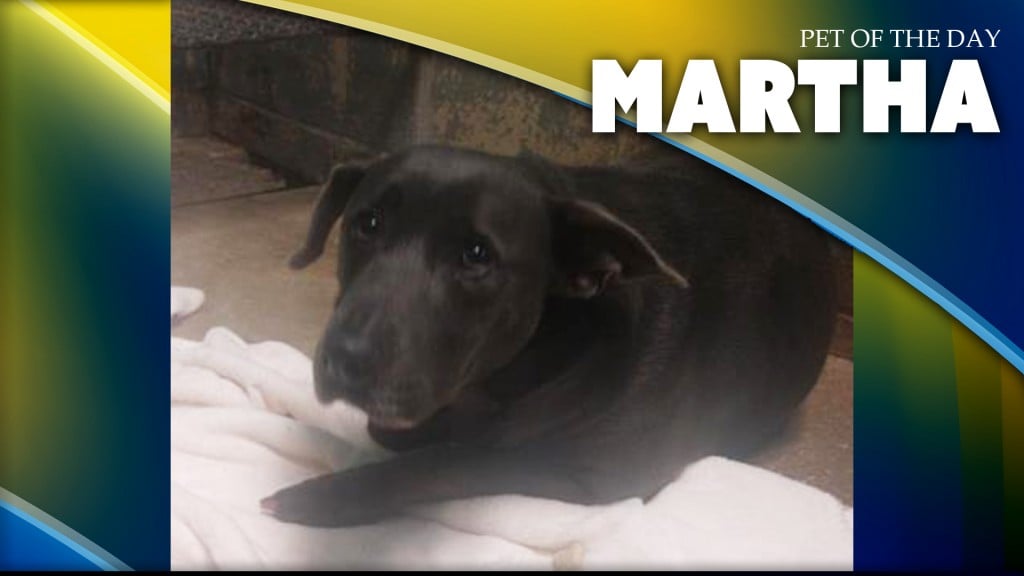 MOULTRIE, GA – When folks think of cooks who make delicious food and can make a home look beautiful and sparkling for special occasions, the name "Martha" is probably near the top of the list.
Well, we've got a Martha that has so much more to give than tasty treats and color-coordinated place settings. Our Martha is a young Pit Bull/Labrador mix. Her coat has a velvety sheen to it and she has such a kind and gentle face.
We're confident that this Martha would add joy to your family's holiday gatherings for many more years to come. After all, not everyone has room for dessert – but we could all use a lot more Joy in our lives!
Add this sweet girl to your family at the Moultrie-Colquitt County Humane Society. The number there is 229-985-5463. Call to take this sweet girl into your home and heart!