PET OF THE DAY: Marsha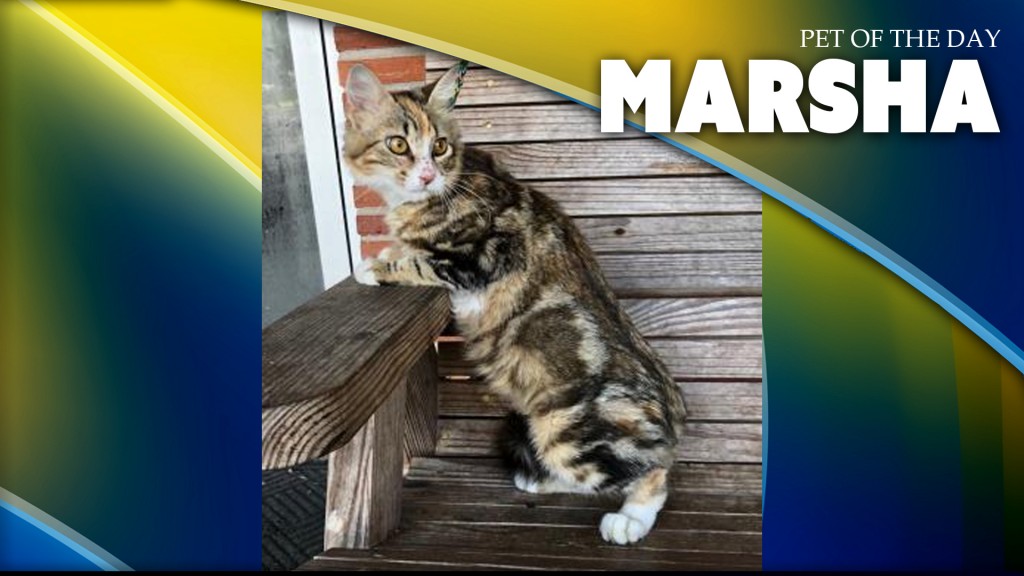 MOULTRIE, GA — In the classic sitcom 'The Brady Bunch' Jan is upset because her seemingly perfect older sister gets more attention. Well, today's spotlight pet is nearly perfect herself, and her name is…..
….Marsha!
This beautiful girl is a medium-haired domestic cat. She is a calico, but her markings are very mixed and unusual. Her green eyes are bright and inquisitive, and she is a purring superstar!
Marsha can be found at the Moultrie-Colquitt County Humane Society. Call 229-985-5463 and schedule an appointment to meet this beautiful young cat. Tell them you saw her on South Georgia Television News!