Pet of the Day: Lasagna
Have you ever dreamed of lasagna that is actually good for you and has no calories?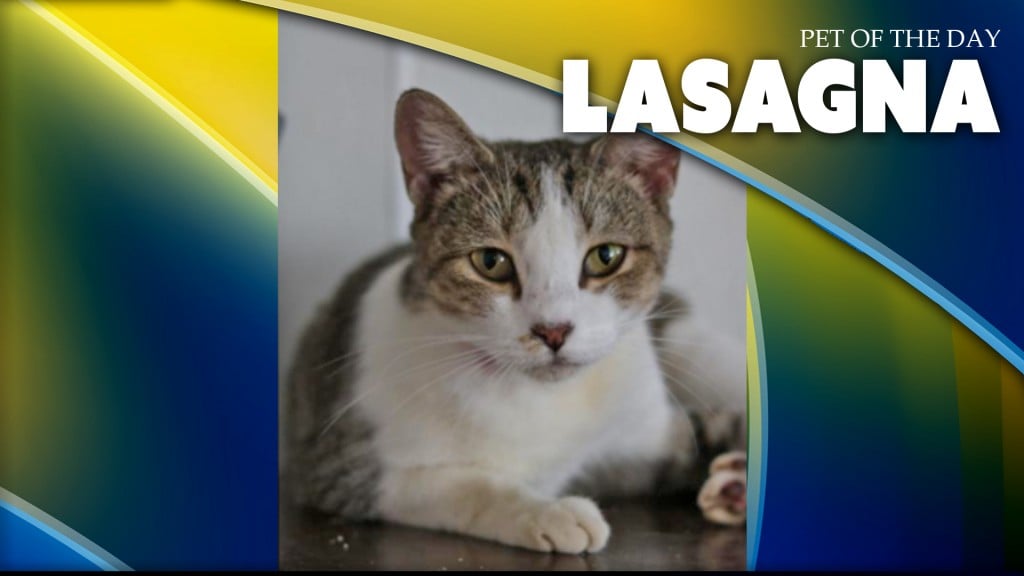 NASHVILLE, GA — Who wouldn't get excited about lasagna that not only has no calories, but has been shown to increase peacefulness and reduce blood pressure!
Meet Lasagna. She is our pet of the day. A short coated Brazilian Shorthair, she is house trained and spayed. At around two years old, she is still young enough to want to play but mature enough for an afternoon of napping curled up on a favorite cushion.
Do you have a heart for sweet kitties? Are you looking for a new furbaby to love? If so, Lasagna is the kitty for you. She is waiting for you at the Hearts to Homes Humane Society in Nashville, Georgia. Their number is 229-329-3022; let the good folks there know that you saw Lasagna on South Georgia Television News!