Pet of the Day: Larry, Moe & Curly
These guys could keep their comedic names....or maybe you prefer "The Three Mousketeers"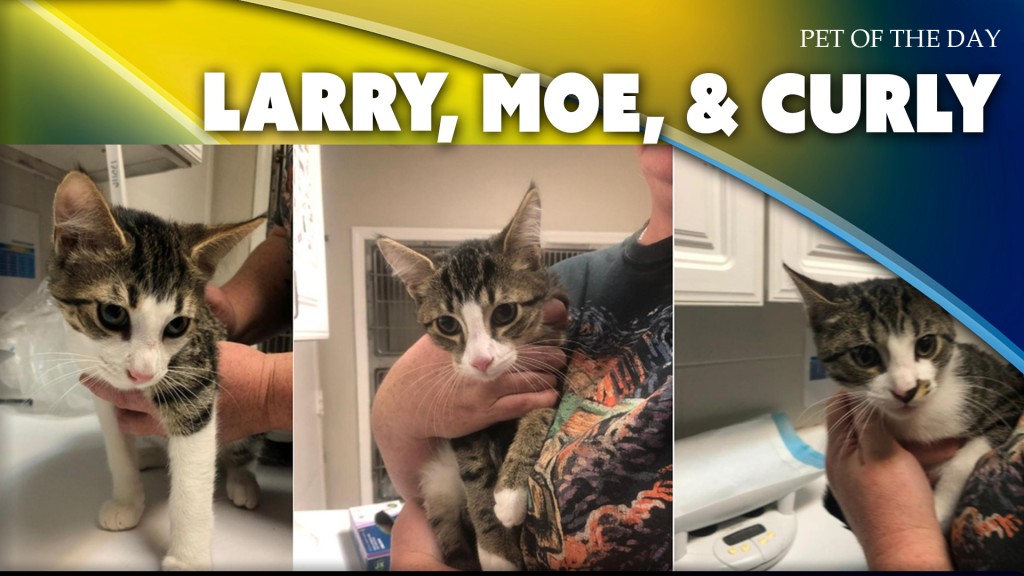 ALBANY, GA – Today we're featuring not one, not two, but THREE sweet six-month-old male kitties! Because they are so mischievous, they've been named Larry, Moe and Curley. They'll keep you laughing with their antics this Christmas season.
While quite similar, these boys have markings that are just different enough to tell them apart. With three furbabies, chances are there will always be at least one that wants to cuddle up in front of the fire with you. That makes three times the cuddles, three times the laughs, and three times the love.
Do you have room in your home and heart for all this furry greatness? If so, please head over to the Albany Humane Society and ask to meet these funny guys. It wouldn't be a bad idea to call before you go; the number is 229-299-4504. Be sure to tell them you saw this pawsome trio on South Georgia Television News!