Pet of the Day: Forrest
You haven't seen puppy dog eyes until you've seen this sweet little fella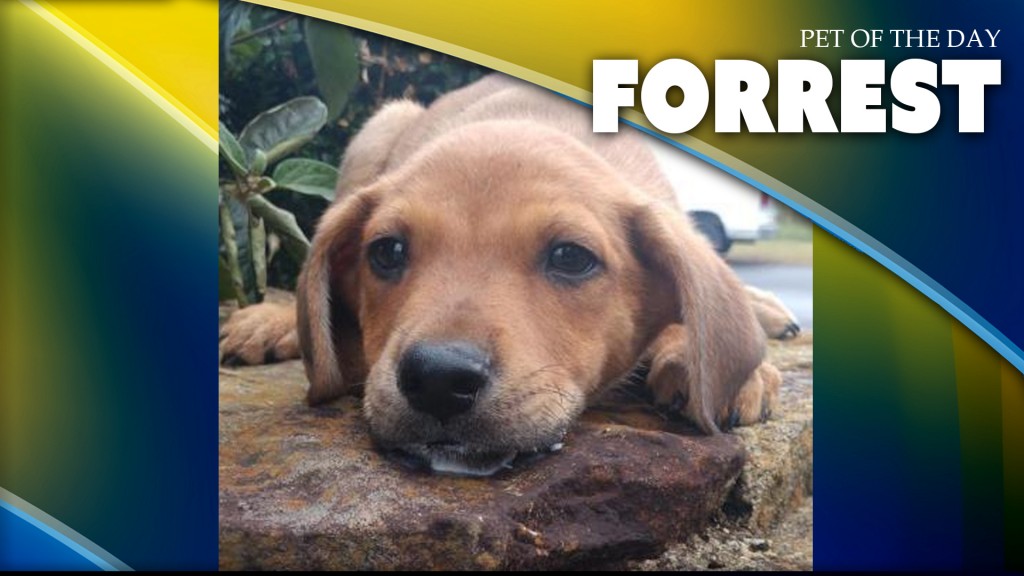 MOULTRIE, GA – Well, if a cute little face and the sweetest, most compelling eyes you've ever seen have any effect on you….stock up on treats now!
Forrest is the sweetest hound mix puppy. He has beautiful brown fur and velvety ears that just beg to be petted. He is most likely dreaming that Santa Paws will bring him a home of his very own for Christmas!
Santa is a very busy man, and you could help him out if you have room and love in your home. Forrest is at the Moultrie-Colquitt County Humane Society just waiting for you to give him the best gift of all – you! Call before you go; the number there is 229-985-5463. Be sure to tell them you found Forrest on South Georgia Television News!