Pet of the Day: Daisy
This senior girl is so sweet, she will make you feel fresh as a daisy!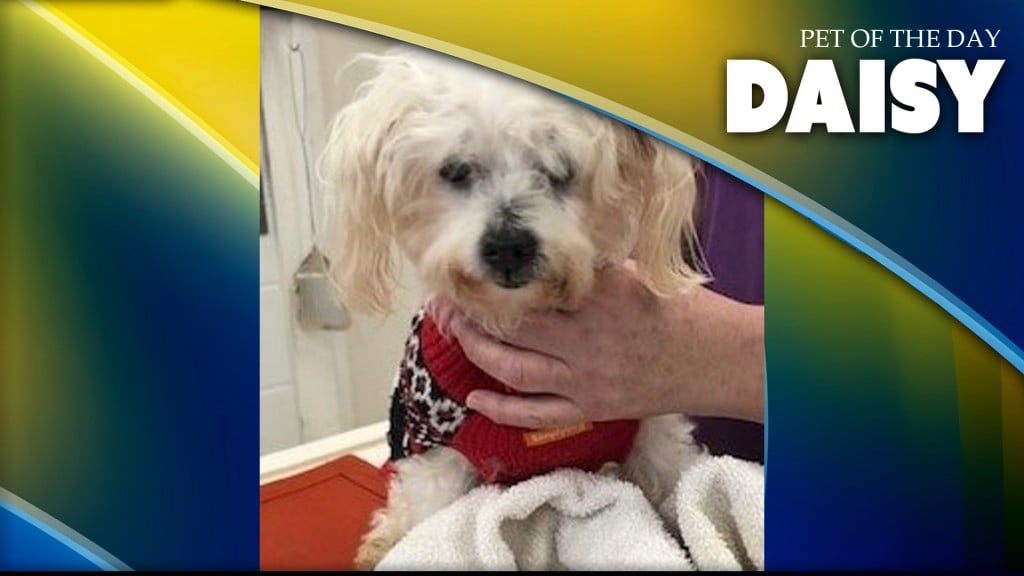 DAWSON, GA – This is Daisy, a 10-year-old mini poodle/maltese bend. If she could talk, boy would you hear a story! She has been shuttled from home to home through no fault of her own.
Like all pretty girls, Daisy loves to be dressed up and cuddled. Because she has food and environmental allergies, she needs prescription food and gets a shot monthly. Other than that, she is quite healthy.
Daisy would be perfect for a quiet home with warm laps for napping. She is good with other pets and older children.
Do you have a special place for this special little doggie? If so, please call the Humane Society of Terrell County in Dawson and make an appointment to meet this little flower of a dog! The number there is 229-995-7845.