Pet of the Day: Cooper
THIS LITTLE GUY WANTS SANTA PAWS TO BRING HIM A FAMILY OF HIS OWN!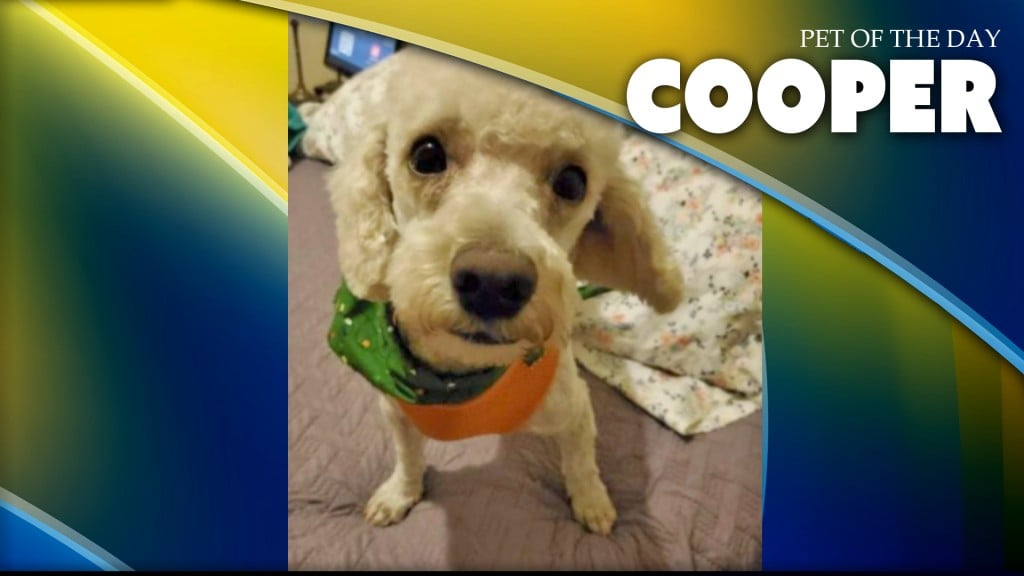 Sometimes you just know when someone is going to become a good friend. One look at today's pet brings a smile to just about everyone's face.
This is Cooper. He is a Maltese/Poodle mix with a short curly coat. Cooper is good with critters of all kinds: dogs, cats, and humans! He is well house trained and around 2 years old.
If you have a place for Cooper, we just know you'll be paid in companionship, cuddles and kisses! He is waiting for you at the Berrien County Humane Society. Their number is 229-237-0121. Tell them you found this little sweetie on South Georgia Television News!