Pet of the Day: Chicken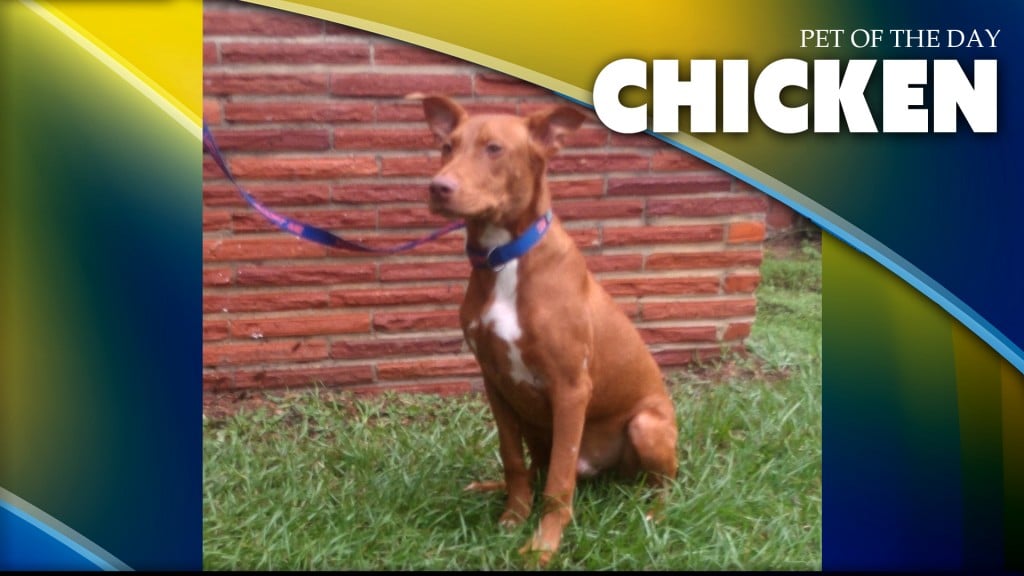 MOULTRIE, GA – It has been said that your future is in your name. In the case of today's pet, the name should be a caution flag to anyone interested in adopting him. What's his name? Chicken.
And no, he's not a scaredy-cat…he just really likes chickens. In fact, he loves them in a non-vegetarian way, unfortunately. When in a house without those little feathered distractions, he does great with other animals.
Chicken is timid at first, but warms up and becomes a part of any family quickly. He is a one-year-old lab/bulldog mix who will be up to date on shots and neutered once adopted.
Does your family have the patience and love he very much needs? If so, please come meet Chicken at the Moultrie Colquitt County Humane Society. Call before you go and tell them that you saw him on South Georgia Television News.