Pet of the Day: Calypso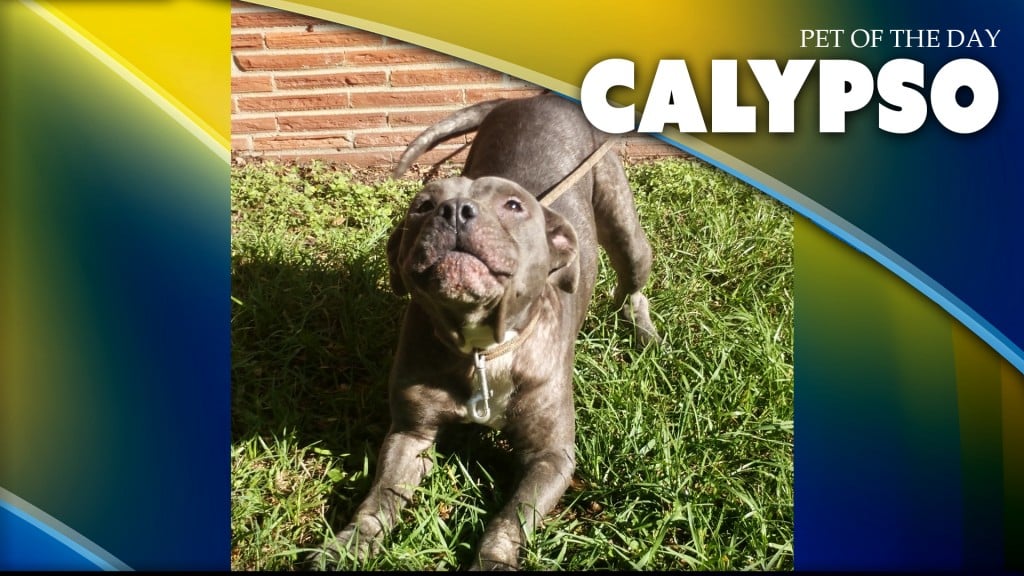 Happy music just makes you want to smile and dance…and so will today's spotlight pet. Even her name sounds happy!
Calypso is a 5-year-old pit bull mix. The only sour note in the music is that she is heartworm positive…but hey, that's treatable!
Now that she is getting treatment for that and a nasty flea allergy, she is gaining some weight and looking for a family! Calypso knows basic commands and loves walking on a leash. She does well with other dogs, but a meet and greet would still be a good idea.
Do you have room in your heart and home for Calypso? She has plenty of love and affection for you! So contact the Moultrie Colquitt County Humane Society at 229-985-5463 and go meet your new fur friend.