Pet of the Day: Autumn
Named after a beautiful time of year, today's pet is a beautiful black puppy.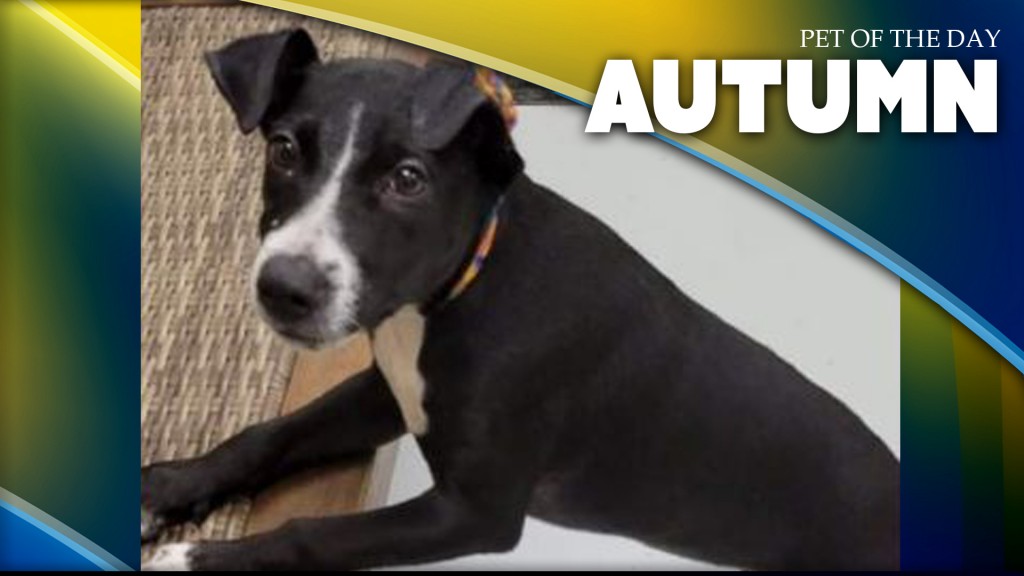 LEESBURG, GA — What's your favorite season? Our favorite has leaves, pumpkins, lattes…and a cute puppy named after it!
You're really going to 'fall' for Autumn! She is a small lab mix who just wants someone to love her. A real sweetheart, Autumn would make a fantastic sister for your current pet or a forever friend for a first-time pet owner.
Autumn is one smart puppy – just young enough to be very trainable. Do you have room in your heart and home for this little girl lost? If so, she can be found at the Lee County Animal Shelter. As always, it is best to call before you go – the number there is 229-759-6037.
Tell the good folks in Leesburg that you saw the beautiful Autumn on South Georgia Television News!