Persley to address homicides as Albany investigates new slaying
Albany Police say the victim was discovered on South Jefferson Street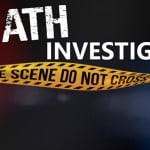 ALBANY, GA – Albany Police Chief Michael Persley is calling a Tuesday afternoon media briefing as his detectives are investigating the city's latest reported homicide.
Police say the deadly incident happened right before 11:30 P.M Monday.
The victim was discovered in the 1400 block of South Jefferson Street.
The latest slaying comes on the heels of Friday's deadly shooting of 62 year old Gregory Jessie.
Police have the description of the getaway car, found speeding away from West 2nd Avenue and Eugemar Drive, but no suspects.
Anyone with information on either killing can call Crime Stoppers at 229-436-TIPS or the Albany Police Department at 229-431-2100.