One dead in commercial trucks collision
Albany Police say it was 31 year old Alexandria Soilberry who died from injuries sustained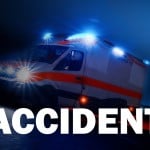 ALBANY, GA- Albany Police are identifying the FedEx driver killed in a Thursday afternoon accident with an 18 wheeler.
Albany Police say it was 31 year old Alexandria Soilberry behind the wheel of a FedEx box truck which spun into the path of a tractor trailer truck Thursday on Liberty Expressway.
Police say it was around 4:00pm when they got the call of the accident.
The preliminary findings are that Soilberrry was traveling eastbound when she lost control of the vehicle.
The truck then crossed the median counterclockwise, and collided head on with a tractor trailer truck that was traveling westbound.
The driver of the tractor trailer truck was Sergiy Grebinnyk, 67.
Soilberry was taken to Phoebe Putney Memorial Hospital, but later succumbed her injuries.
Grebinnyk is in stable condition.
If anyone have any questions please contact the Albany Police Department at 229-431- 2100.