New Changes to CBS 44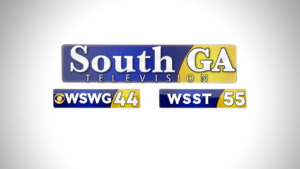 Exciting changes are coming to your CBS 44!  Starting Monday April 29, we are revising the programming schedule in a number of important ways.  This reflects a change in focus from Tallahassee, Florida to our South Georgia neighborhoods.
New Local News.  We will no longer carry the news from WCTV in Tallahassee.  We believe that local news from our communities is more important.  We will be launching our local evening newscast at 6 pm on WSWG and replay it at 6:30 on WSST (starting May  6), focusing on what matters most to you.  Nightly news will premier at 10 pm on WSST and 11 pm on WSWG.
Changes are also coming to your morning and weekends.  You will continue to be able to watch  CBS This Morning during the week, but we plan no local news on the weekend, other than on this website.  In the place of any missing Tallahassee news programs in the morning and weekends, we will broadcast engaging alternate programming.
This is just the beginning of your new WSWG CBS 44.  Great things are to come as we build out a new presence and focus on South Georgia.   Grow with us as we serve our South Georgia community, Because Local Matters!