Moultrie Police Department welcomes new recruit from Holland
Photos courtesy City of Moultrie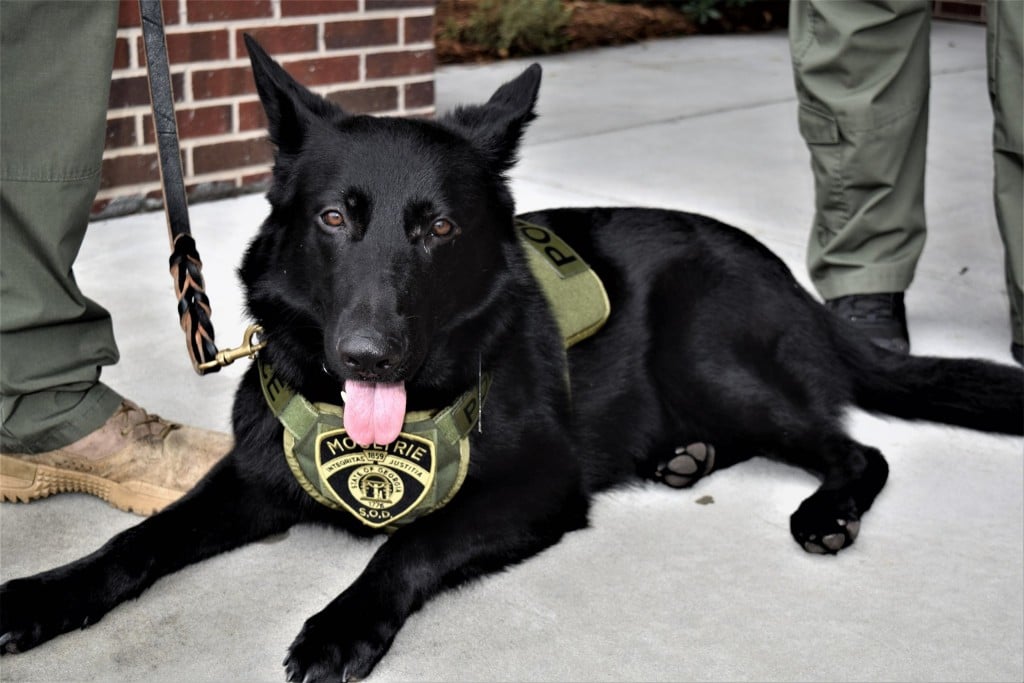 MOULTRIE, Ga. — The Moultrie Police Department announced today that a two and a half-year-old has joined forces with their Special Operations Division. Zorro, a Malishep from Holland, was born and bred for police work. Officer Dylan Thompson loves animals, and is excited to work with his new K-9 partner. Officer Thompson and Zorro were placed together based on their individual personality traits by South Georgia K-9. The agency specializes in police dogs.
Officer Thompson and Zorro have trained in tracking and drug recognition for the past nine weeks. The two are bonded and have been together since. They are a part of the Special Operations Division, and Zorro is already earning his kibble. On his first day on the job, he alerted on a vehicle that contained illicit drugs and a firearm.
Good luck, and stay safe Officer Thompson and Zorro!
Comments