Moultrie Police Department seeking help to identify theft suspect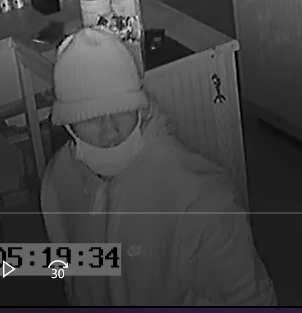 MOULTRIE, Ga. – On Saturday, between the hours of 4:00am and 6:00am, several businesses within Moultrie were broken into.
The businesses consist of a vape shop; several nail salons, a hair salon, tire shop and a rental business.
During the incidents, an undisclosed amount of US currency, a firearm, a television and other items were taken.
Investigator Sergeant Selica Anderson with the Moultrie Police Department is seeking help from the community in the identification of the suspect. The suspect appears to be a black male with slender build, wearing a Nike brand sweat suit, long black socks and open-toed sandals. He is wearing a beanie on his
head and a facemask over the lower portion of his face.
This is an ongoing investigation, so if anyone has any additional information regarding these cases, please contact the Moultrie Police Department. You can anonymously provide information through the anonymous tip line at 229-890-5449 or email tipline@moultriega.com