Masks or face coverings required at certain locations around city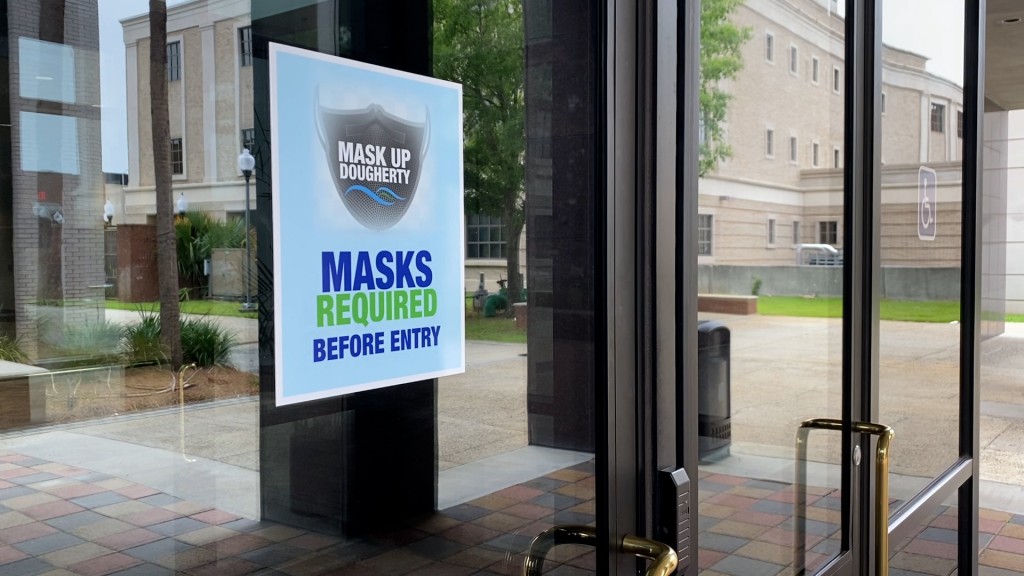 DOUGHTY COUNTY, Ga. – Residents of Albany and Dougherty County are now required to wear a mask or face covering when at certain locations. City Commissioners unanimously approved the resolution that requires anyone who enters city and county buildings to wear a mask.
"We are still seeing some transmission of coronavirus in the community and this is only, I think, prudent for us, and, of course, for the benefit of the public. We are not asking, we are requiring," said Mayor Bo Dorough during Tuesday's commission meeting.
There are several signs displayed on the buildings that require a mask before entry.
Comments