Man wanted on several warrants taken into custody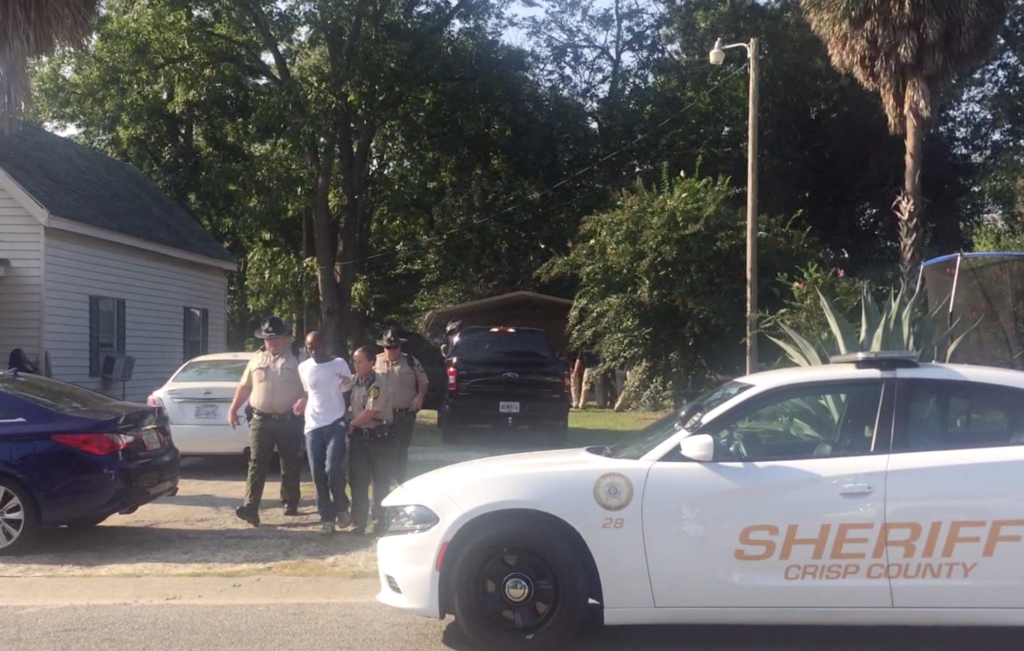 CORDELE, Ga. – A Crisp County man wanted on several warrants was taken into custody Thursday.
Randy Barner, 56, was arrested on probation violation warrants issued in Crisp County, Crisp County Sheriff Billy Hancock said.
A deputy on patrol spotted Barner. The deputy said Barner gave a false name. When the deputy identified Barner, an altercation ensued, Hancock said.
The deputy pulled his Taser which Barner managed to take and attempted to turn on the deputy but did not know how to use it, Hancosk said.
Barner is accused of running off for three blocks before he was taken into custody.
Hancock said he is glad the deputy is OK.
"He was actively wanted by the Crisp County Sheriff's Office," Hancock said. "I want to thank our partners, probation, parole, Cordele Police Department. When the deputy called for assistance everybody responded and set up a perimeter quickly.
"Citizens helped us. We had some citizens tell us which way he was running through the cross streets. I thank everyone that helped this morning," Hancock said.