Man surrenders to murder charge
Dougherty Police say 32 year old Phillip Timmons turned himself in after the death of 30 year old Rashad Daniels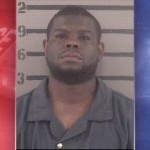 ALBANY, GA – Dougherty County Police Investigators say the suspected triggerman in an early morning shooting Sunday has surrendered to authorities after his alleged victim died from his injuries.
32 year old Phillip Timmons faces felony murder, aggravated assault and possession of a firearm during the commission of a felony after the death of 30 year old Rashad Daniels of Tifton.
Daniels was shot in the 4500 block of Sylvester Highway early Sunday at Cowboy Bill's.
More details as we get them here at South Georgia Television News.