Lashawnda Bailey sought in Lee
16 year old last spotted early Sunday morning off Miller Road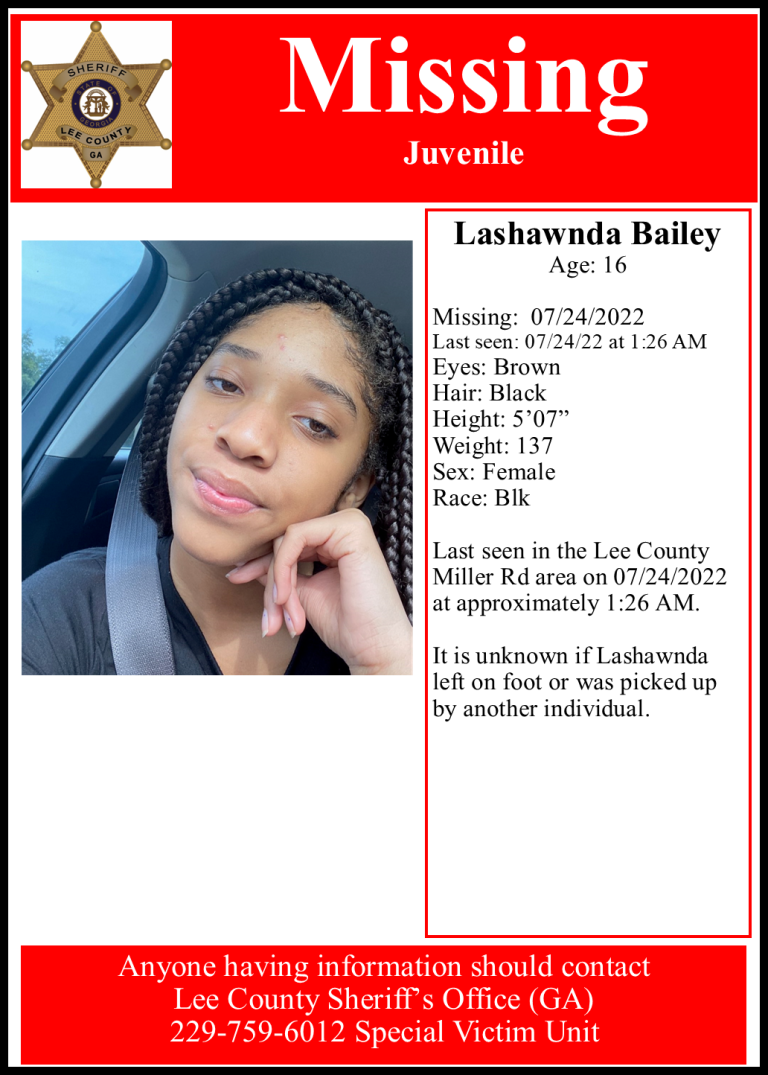 LEESBURG, GA – The Lee County Sheriff's Office's Special Victims Unit is issuing a public appeal for help with the reported absence of 16 year old Lashawnda Nicole Bailey.
Bailey is described as 5'7 in height and approximately 140 lbs.
Deputies say she was last seen early Sunday morning around 1:30 in the Miller Road area.
What officers are trying to ascertain is whether Bailey left on foot or was picked up by a passing motorist.
If anyone has any information on the whereabouts of Lashawnda Nicole Bailey, you're asked to call Lee County deputies at 229-759-6012.