Jet ski accident victim airlifted from Crisp
Lake Blackshear collision sends one man to hospital via air ambulance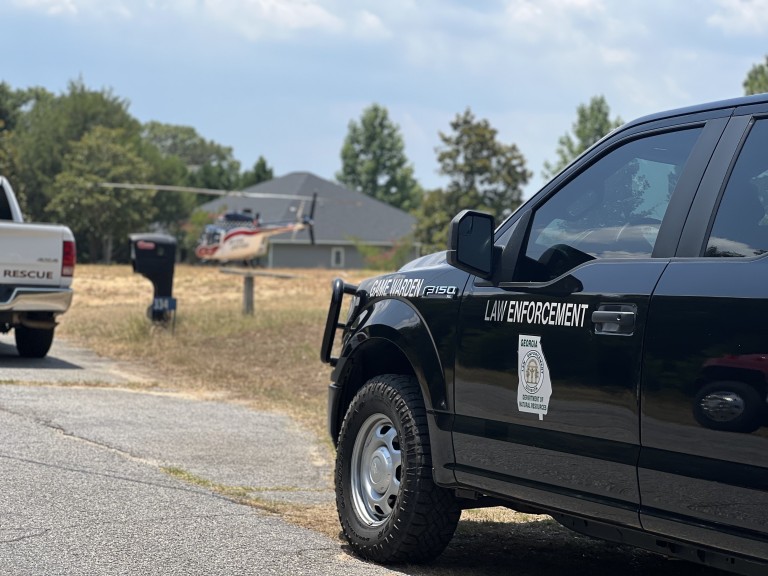 CORDELE, GA – Georgia's Department of Natural Resources is investigating a late morning watercraft collision that sent one man to the hospital by way of helicopter.
Crisp County Sheriff's Office Public Information Officer Haley Chafin says authorities got the 911 call for help to the Scenic Route area of Lake Blackshear around noon.
The preliminary report suggests that two jet skis, each operated by a single rider, collided with one another near the boat ramp to Veterans State Park.
One of the jet ski operators was thrown into the water, in a distressed state.
That victim was quickly pulled from the water and gurneyed to an awaiting helicopter, thanks in part to nearby boaters who helped retrieve the victim from the lake.
His condition was stable while being transported but first responders on the scene were concerned with spinal injuries he may have suffered.
A female was checked out on the scene by Crisp County EMS.
"This incident could have quickly turned into a tragedy. However, thanks to a quick response from all involved, both individuals were rescued. I am grateful for our partnership between state and local agencies. I am also grateful for the community we have here in Crisp County. Thank you to the citizens that assisted today and those that allowed us to commandeer their docks and property," stated Sheriff Billy Hancock.