In a lyrical twist, Georgia's got you on her mind!
Have you ever known a pet who just has the most perfect of names!?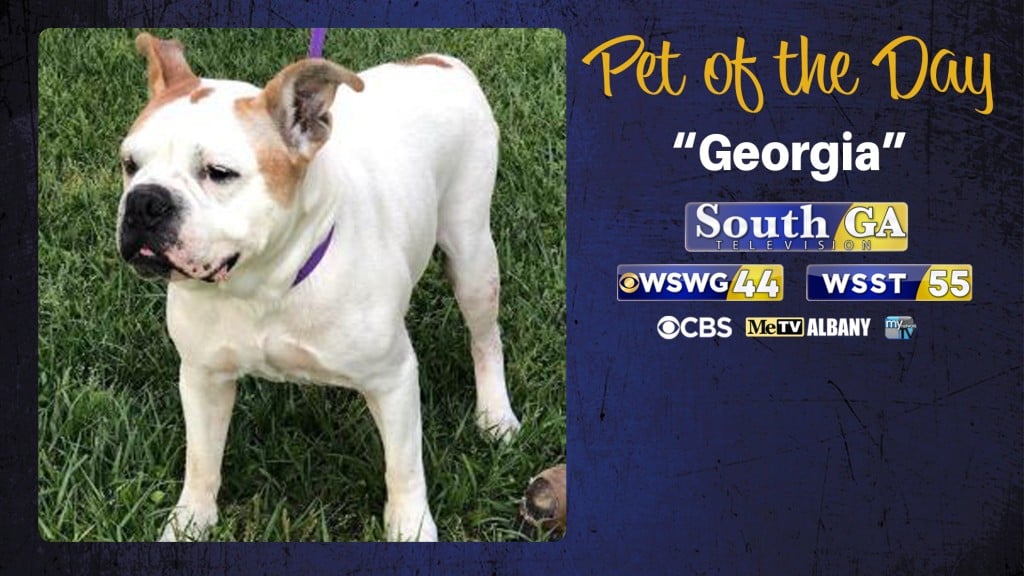 MOULTRIE, GA — If not, today is your day! Just take a look at the beautiful Georgia, a bulldog! She is the perfect buddy for couch time watching your favorite sports events!
Georgia is currently living at the Moultrie-Colquitt County Humane Society, but is wishing for a furever family and home. If you can help make this beautiful dog's wish come true, contact the Humane Society for an appointment to meet her. The number there is 229-985-5463.
Be sure to tell the good folks in Moultrie that you found the perfect Georgia Bulldog by watching South Georgia Television News.