Hunting for a great dog to add to your furfamily?
Today's pet is smart, eager to please, and looking for a home.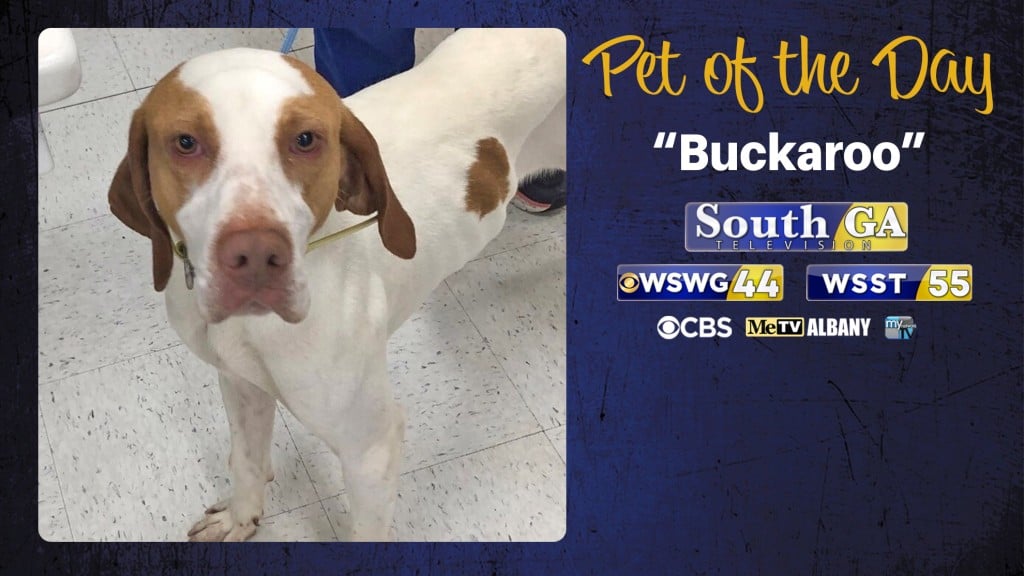 DAWSON, GA — Meet Buckaroo! He is a 2-3 year old purebred English Pointer. He was surrendered by a plantation that had deemed him an inconsistent hunting dog. This beautiful dog is extremely friendly, outgoing, and eager to please.
Anyone searching for an active dog or exercise partner would be thrilled with him. Buckaroo is also good with kids and other dogs, though he hasn't been tested around cats. He may not point consistently, but his loyalty will be true and reliable.
If you think this could be the pet for you, give the Humane Society of Terrell County a call at 229.995.7845. Be sure to tell them that you found Buckaroo on South Georgia Television News.