High School Football: South Georgia's top performers from Week Three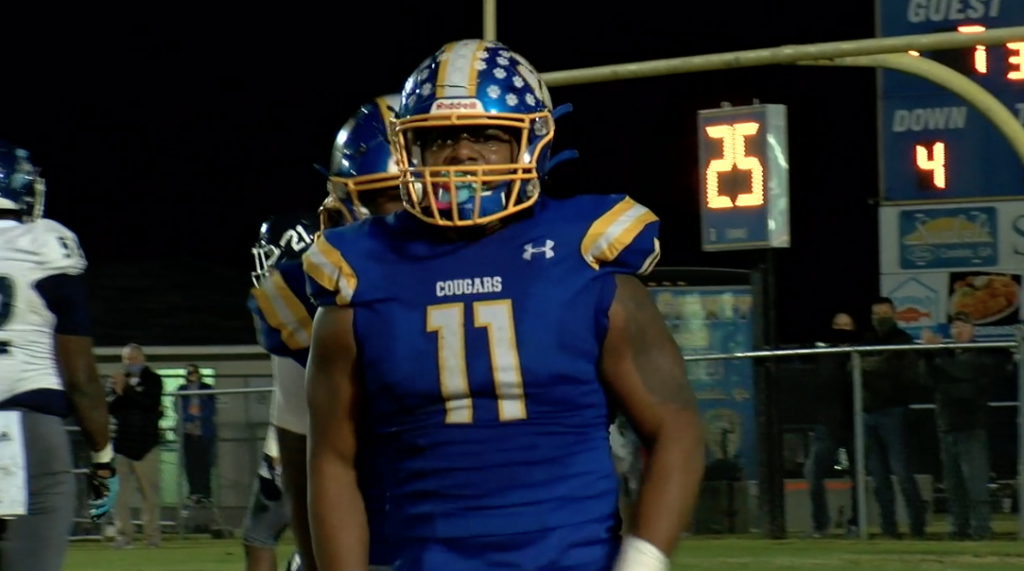 ALBANY, GA – Week Three of high school football in south Georgia wrapped up with offenses taking the spotlight.
Week Three saw receivers going off for nearly 150 yards, quarterbacks having another week of dominance, and defensive players flying all over the field to make stops.
Here are four south Georgia players gracing this week's list of Week Two's top performers:
Kam Davis (Dougherty High) – Quarterback
The Florida State commit returns to the list for the second straight week after having another dominating performance against Stockbridge.
Davis threw for 267 yards and two touchdowns on 12 completions, while he also rushed for 235 yards and three touchdowns on 17 carries.
Trae Walker (Crisp County) – Receiver
Walker is back on the list but this time on the offensive side.
In their win against Lovejoy, Walker caught six passes for 123 yards and two touchdowns. He also returned a kickoff for a touchdown to give the Cougars the 41-25 victory.
Ny'Shaun Wallace (Cook High) – Receiver
Another receiver graces the list as Wallace went off for 147 receiving yards and three touchdowns on nine receptions in Cook's 32-28 win over Brooks County.
Julian Fox (Crisp County) – Defense
Another Cougar makes this week's list as Fox was on the hunt for Wildcats.
He finished the game with 12 tackles as the Cougars dominated Lovejoy 41-25 on Friday night.