He got his hopes up at an adoption event…but was so sad to return to the shelter
Today's pet is the longest resident at his shelter and you can just tell he longs for a home.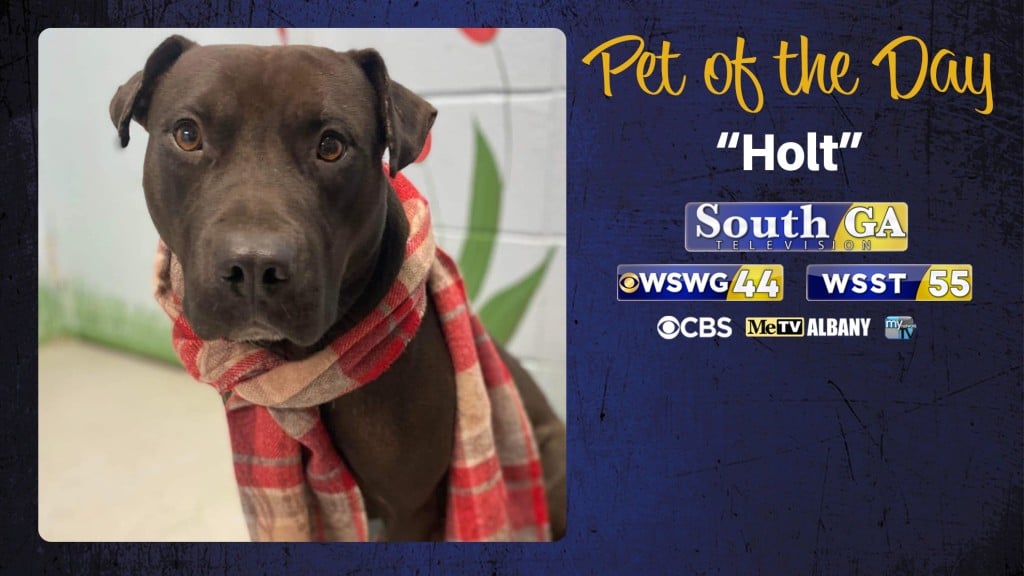 TIFTON, GA — This is Holt. He is the longest resident of the Friends of Tift County Animal Shelter. He got to go on an outing to Rhythm and Ribs, but was heartbroken to return to the shelter instead of a new home.
He is a beautiful boy with a star on his chest and he is an adult dog. After being in such confined quarters for a year, Holt would really love to run and play in a big yard. How about turning his sad, lonely life into one of love and joy?
If you can help him, won't you please give the Friends of Tift County Shelter a call at 229-382-7287? Tell them you saw Holt on South Georgia Television News!