Handsome pup seeks forever family! Apply today!
Today's featured pet is a handsome boy who has been waiting a long time for his forever family!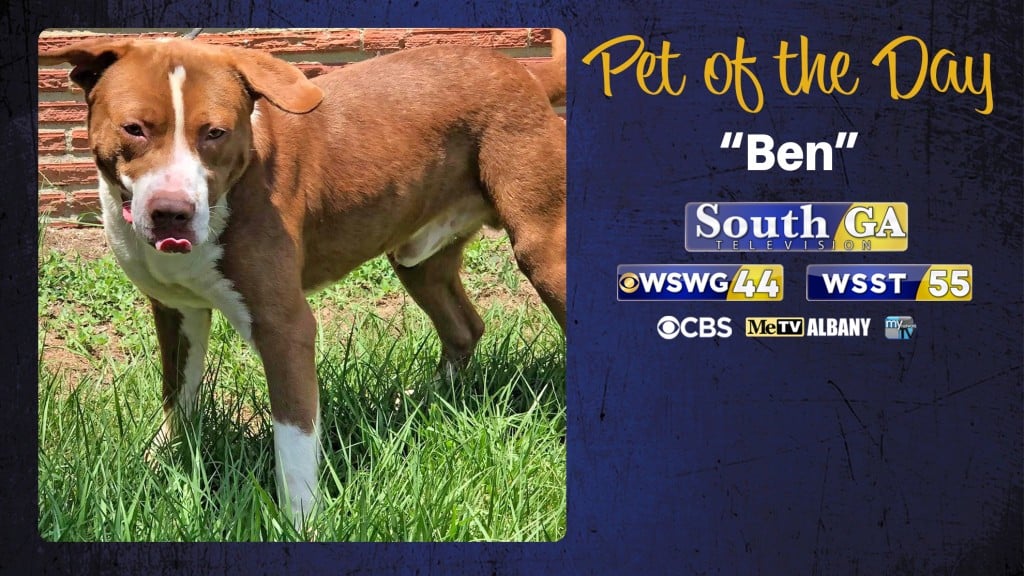 This is Ben! He is a little over a year old and a Lab/Bulldog mix. He is great with other dogs but cats are not among my favorite pals. He loves people, especially the ones that are petting and paying attention to him! The concrete floor of the kennel isn't his favorite spot though; he would much prefer playing and relaxing in a nice grassy spot.
Ben is waiting for you today at the Moultrie Colquitt County Humane Society. If you have love and a home to offer him, call the shelter at 229-985-5463. Be sure to tell them you saw Ben on South Georgia Television News.