Growing Downtown Albany by the roots
Friendship Baptist Church unveils it's new community garden Thursday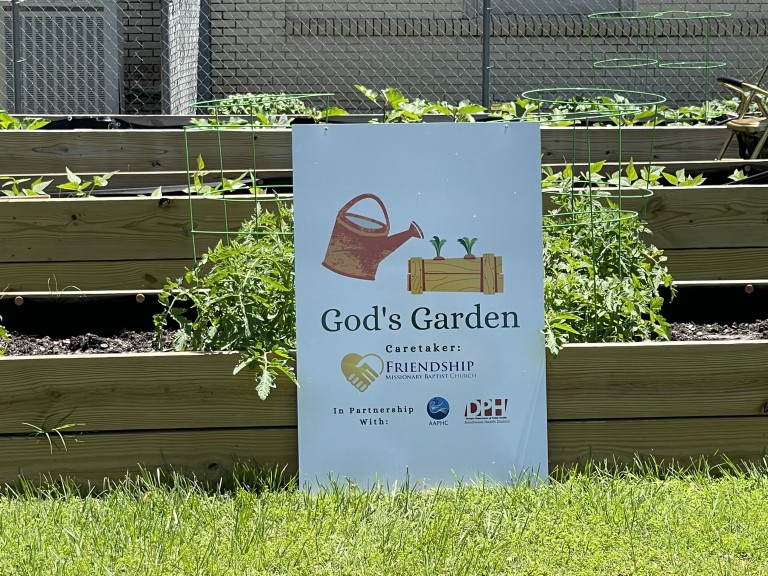 ALBANY, GA – The Good Life City is home to its latest community garden, compliments of a local church and two public health watchdogs.
Thursday afternoon, Friendship Baptist Church unveiled their new community garden, named "God's Garden."
The new community garden is located at 400 Pine Avenue in Albany.
Friendship Baptist Church in Downtown Albany recently transformed the green space behind their church into a community garden with raised garden planters and fruit trees.
The idea is that the garden will be open to anyone who needs fresh produce, including those just walking by.
Albany Area Primary Health Care and the Department of Public Health partnered with Friendship Baptist Church to make the new Community Garden possible.
The sign was officially unveiled earlier today and the garden will soon open to the community.