Georgia Veterans Triathlon preps 
The 22nd Annual Georgia Veterans Triathlon is set forJuly 30th at the Georgia Veterans Memorial State Park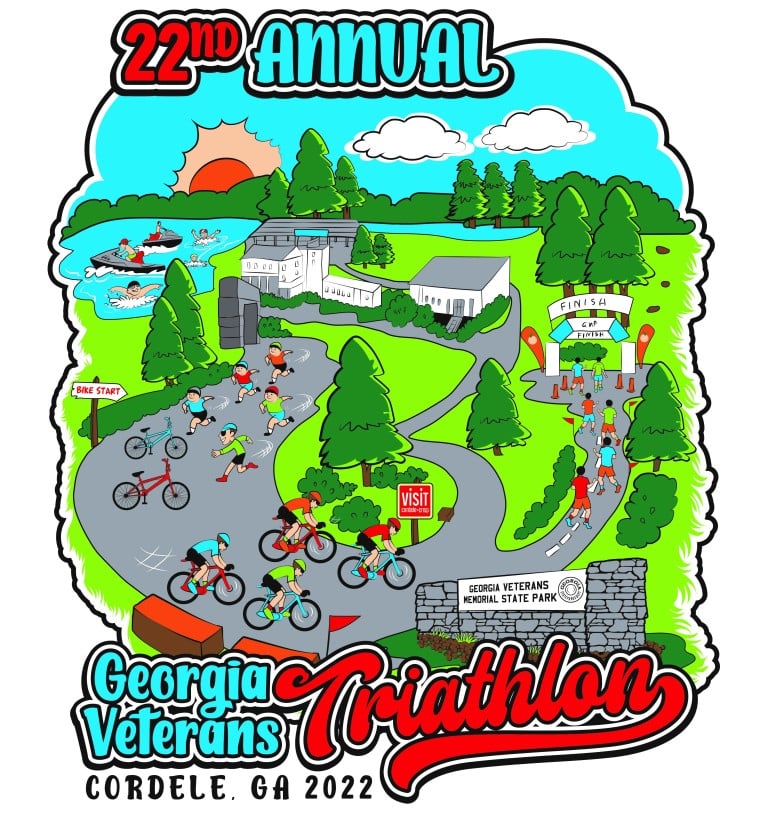 CORDELE, GA – Cordele-Crisp Chamber of Commerce is proud to present the 22nd Annual Georgia Veterans Triathlon on July 30th at the Georgia Veterans Memorial State Park. This event is a staple in our community and we are excited to see it grow each year. Whether you are an athlete looking for a challenge or a volunteer looking to give back, this event has something for everyone. 
The event will begin at 8 am with participants entering the water at Lake Blackshear for a 400-meter swim. After emerging from the water, they will proceed to a designated area to mount their bikes for the next 13.6 miles along the beautiful shores of Lake Blackshear, then finish with a 5K run. Awards will be given to the top males and females in a variety of categories. "This event is sponsored by Cordele-Crisp Tourism, Cordele-Crisp Chamber, and The Lake Blackshear Resort. It is a great opportunity for us to showcase Georgia Veterans Memorial State Park, Lake Blackshear, as well as the entire community, stated Marlene Kimball, Chair of the Cordele-Crisp Tourism Committee." 
And if you're not up for the challenge of a triathlon, don't worry! Volunteers are needed for this important event, which brings over 250 triathletes and their families to our community. Please call or email the chamber if you would like to volunteer. This is a great project for our young people to volunteer for, as it is a great family event. This event, like all tourism events, is a tremendous economic boost for our community. 
To sign up for the triathlon please apply online at gamultisports.com/georgiaveterans 
For more information call the Cordele-Crisp Chamber of Commerce at 229-273-1668.