Georgia Southwestern advances in NCAA Tournament
Lady Hurricanes will take on conference opponent Lander University on Saturday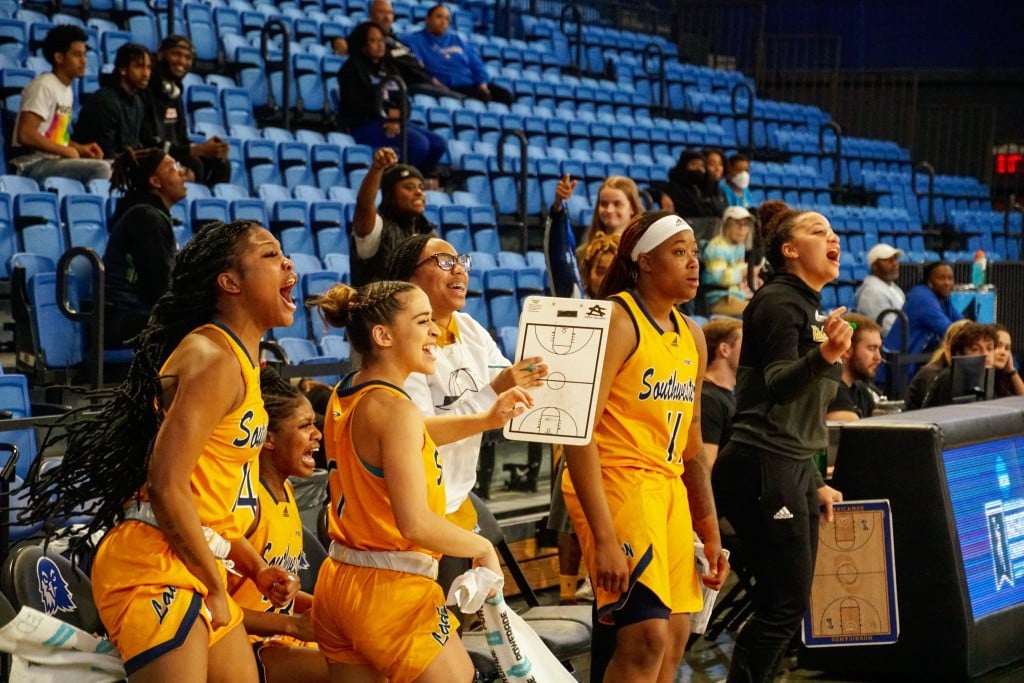 DAHLONEGA, GA – Georgia Southwestern's Lady Hurricanes handed Barton College its second loss of the season after a 59-55 comeback win to advance in the Division II Women's Basketball Tournament.
Southwestern was down by as much as 18 points, with a 24-8 deficit heading into the second quarter.
The Lady Canes (23-6) slowly stormed back quarter after quarter, however, as they were down nine by halftime and only down one by the end of the third quarter, going on a 51-31 run to close out the second half.
Their first lead of the night came when they went up 45-41 with over seven minutes left in the game. Barton (29-2) tied the game at 47 a few minutes later, but free throws and clutch shots from the Lady Canes helped them take back the lead and secure the win.
Ava Jones led the Lady Canes with 19 points, while Jacquelyn Levay (13) was the only other player in double figures.
Southwestern's first game – and win – in the tournament was truly the definition of March Madness. The women will go on to face conference opponent Lander University on Saturday night at 5 p.m. at the University of North Georgia.