Georgia democrats react to SCOTUS decision
Overturning of Roe v Wade precedent gets quick response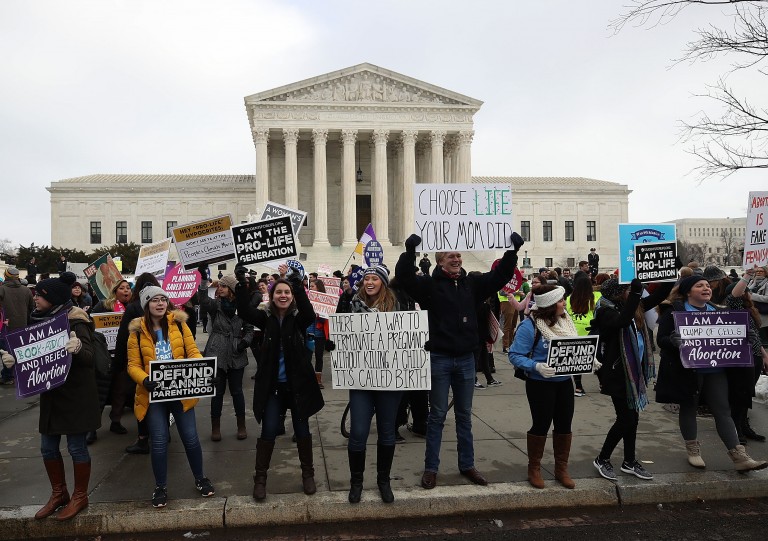 ATLANTA, GA- In response to the Supreme Court decision in Dobbs v. Jackson, which undoes the precedent set in Roe v. Wade, Democratic Party of Georgia Chair Congresswoman Nikema Williams released the following statement:
"Today's devastating Supreme Court decision has paved the way for Republicans in many states to roll back the fundamental rights of women to have an abortion. With Roe v. Wade overturned, the Georgia GOP now has a clear path to enact their dangerous, unpopular anti-choice agenda that strips women of the right to make their own health care decisions.
"Make no mistake – with Roe v. Wade overturned, the midterm elections in Georgia have become a referendum on reproductive freedom. Despite the fact that more than two-thirds of Georgians support Roe v. Wade, incumbent Republicans like Brian Kemp and Chris Carr are working at this very moment to ban abortion in Georgia, and candidates like Burt Jones and Herschel Walker have vowed to outlaw all abortion with no exceptions for rape, incest, or danger to the life of a mother if elected. It is more critical than ever that we re-elect Rev. Raphael Warnock and expand our congressional majorities to ensure women have the affirmative right to make their own health care decisions, send Stacey Abrams to the governor's office to veto any Republican attempt to make abortion illegal, and elect Democrats at the state and local levels who will take bold action to protect abortion access for all Georgians.
"We will not stand silent in the face of attacks on women's health care and reproductive freedom. Rest assured that Georgia Democrats are prepared to fight like never before to protect abortion rights and elect pro-choice leaders who will safeguard our freedoms."